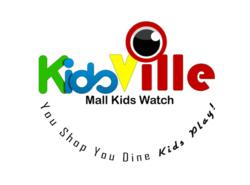 "We are excited about this new addition to the Southland Mall family" said Maggie Anzardo, marketing director for Southland Mall. "It's a great concept that's bound to become a popular destination at Southland!"
Miami, FL (PRWEB) January 16, 2013
Kidsville, is opening its newest store at Southland Mall on Sunday, January 20th. Kidsville is much more than a baby-sitting service, it's a "thoughtfully-designed indoor kids-watch space for children" opined Jacqueline James, owner of Kidsville. With its eco-friendly, comfortable environment for children, parents can shop, dine or catch a movie at the mall, while the kiddos amuse themselves in the media lounge, participate in floor activities, enjoy some quiet time in the reading area or play at their favorite activity table. Every night can be date night!
"We are excited about this new addition to the Southland Mall family" said Maggie Anzardo, marketing director for Southland Mall. "It's a great concept that's bound to become a popular destination at Southland!" The store will be located in the JC Penney Wing. For more information on Kidsville, visit http://www.thekidsville.com.
About Southland Mall
Southland Mall, located in South Miami-Dade County, Florida, the densest, most populous county in the southeastern portion of the state of Florida, has over 1 million square feet of gross leasable area. Southland Mall is conveniently located on U.S. 1 and SW 205th Street, off the Florida Turnpike, Exits 11 or 12, and is the only enclosed regional mall servicing South Miami-Dade County down to the Florida Keys. Southland houses over 100 specialty stores, including Macy's, Sears, JC Penney, TJ Maxx, Old Navy, Starbucks, a 16-Plex Regal Cinema and diverse Food Court. For more information about Southland Mall, visit mysouthlandmall.com on your mobile device, follow us on Twitter @solandmall, 'Like' us on Facebook at southlandmallmiami, or call (305) 235-8880.
About Gumberg Asset Management Corp.
Gumberg Asset Management Corp., a diversified real estate retail organization with a tradition of uncompromising integrity and unbeatable performance is the manager of Southland Mall. For further information, visit the Company's website at http://www.gumberg.com.