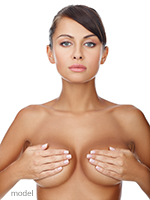 Los Angeles, CA (PRWEB) January 15, 2013
The beauty of Katherine Webb has recently been the topic of much conversation after commentators at the BCS National College Championship game January 7, 2013 in Miami gushed about her remarkable looks. Cameras panned to Webb during the first quarter as Brent Musburger expressed his awe and admiration for her beauty. (go to: http://www.goo.gl/YbUKj )
However, as with any overnight internet sensation, Katherine Webb has been the topic of scrutiny since last Monday. Webb's photographs suggest the use of some lip fillers as her pout is more defined in some photos than others. Plastic surgery is quite common among beauty queens and models because of the figure enhancement they provide and who doesn't want those perfectly pouty lips? "Without examining Ms. Webb I can't state unequivocally that she's had lip augmentation with dermal filler," opines Dr. Ourian, "but her lips look natural and that would be an indication that the work, if she had any, was well done. I've been performing lip augmentation for many years and I believe in offering natural-looking results."
Her Sports Illustrated layout shows off her more than human abs and the curves that most women only dream of having. Some are now inferring that perhaps she received breast implants to enhance these curves. "Katherine Webb is undoubtedly a unique beauty with or without plastic surgery or breast implants," says Dr. Ourian, "but as far as the likelihood of her having gotten breast implants is concerned, a picture's worth a thousand words."
"I personally don't specialize in breast implant surgery but anyone wishing to meet with a Board-Certified plastic surgeon can contact Epione to arrange for a free consultation," states Dr. Ourian.
For more information about celebrity plastic surgery click here.
Dr. Ourian has been a pioneer in laser technology and non-invasive aesthetic procedures including Lip Augmentation. He has been featured on Extra, Entertainment Tonight, Good Day L.A. and The Doctors.