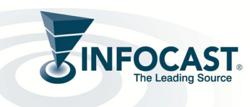 Experts estimate that shale wells consume nearly 5 million gallons of water.
Woodland Hills, CA (PRWEB) January 21, 2013
Infocast, the leading producer of events tailored to the current and future needs of the many industries they serve, will host their 4th Water Management for Shale Plays meeting. The event is set to take place on February 25-27, 2013 at the Houston Marriott West Loop in Houston, TX.
With the continuing increase in hydraulic fracturing for oil and gas in plays such as the Eagle Ford, Marcellus, Utica and Bakken, the consumption of water necessary in operations has also continued to climb. Experts estimate that shale wells consume nearly 5 million gallons of water. However, the U.S. drought has forced many producers to seek alternative sources of water as continued water shortages remain, particularly for drilling sites that are remote from any quality water source, pipeline or remediation infrastructure. Adding to the dilemma, drilling sites are often located far from any quality water source, pipeline or infrastructure, as water supplies progressively become scarcer.
Infocast's 4th Water Management for Shale Plays event provides an opportunity to bring together leading E&Ps, field service organizations and water technology specialists to share in the discussions of state-of-the-art strategies and cost-effective practices in water management. The wide range of discussions will include topics on the development of optimal water management systems for hydraulic fracturing, maximization of efficiency through the use of on-site water storage, exploration of alternative water sources for fracking, assessment of innovative technologies for the treatment of shale water and the usage of mobile water treatment systems.
Michael Dunkel, Director of Sustainable Development at Pioneer Natural Resources will keynote the Tutorial, while Bryan Shaw the Chairman of the Texas Commission on Environmental Quality will keynote the Briefing. Other key participants include: Gas Technology Institute, Trican Well Services, High Sierra Energy, Halliburton, Guadalupe-Blanco River Authority, GE Power & Water and Baker Hughes and more.
For more information, visit the event website at infocastinc.com/watershale4 or contact Infocast at 818-888-4444.
About Infocast
For over 25 years, Infocast has produced the highest quality events, tailored to the needs of the industries we serve. We intensively research the marketplace, pulling from an extensive network of experts to give you the information and connections to succeed.