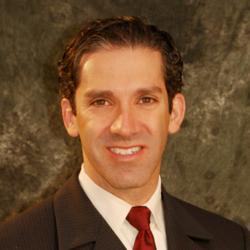 Toxicity is a leading cause of disease and loss of vitality.
Summerville, SC (PRWEB) January 16, 2013
It is unknown to most that toxins we are exposed to on a daily basis, store in fat cells slowing one's ability to lose weight, while creating hormone imbalances, fatigue, mood disorders and many well known chronic diseases. Every American is exposed to millions of toxins in the food we eat, the air we breathe and the environment in which we live. Utilization of specific nutrients will allow your body to bind and eliminate these harmful substances from the body causing increased health and vitality, weight loss, increased energy and enhanced mood. Learn a step by step, simple process of unleashing your health potential by attending this workshop.
This seminar will be a crash course in discovering the true cause of whatever might be ailing you. Whether you are looking for permanent weight loss, reducing pain or just feeling better each day this seminar is for you. Dr. Esposito will take you step-by-step through the most important paradigm shift of your life, complete with scientific backup for physicians and doubters alike.
Dr. Esposito founded AlignLife in 1999 which is now a national chiropractic and natural health franchise with locations around the Unites States. Dr. Esposito is the formulator of the well-known "Ultimate Body Cleanse" system designed to reduce toxins, balance blood sugar, assist in weight loss and help you kick start your new wellness lifestyle.
If you are interested in attending this informative lecture, please call AlignLife of Summerville at (843) 376-5858 and reserve your spot as space is limited. R.S.V.P. is required. Only 50 seats available.