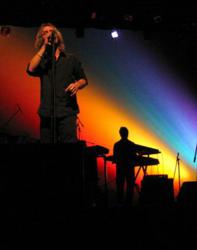 Modesto, CA (PRWEB) January 19, 2013
"Hotel California" was the Eagle's biggest-selling studio recording ever, a landmark for a generation. Now the rock legends' defining creative achievement will be re-created live on stage by "Class Albums Live" at the Gallo Center for the Arts on Friday, February 15 at 8 pm.
Tickets range in price from $12 to $45. Groups of 15 people or more receive a 15% discount. Tickets may be purchased online at GalloArts.org, by phone at (209) 338-2100, or at the ticket office, 1000 I Street in downtown Modesto.
In the first half of the show, "Hotel California" is played by carefully selected musicians from start to finish, with each and every sound reproduced as exactly as possible. In the second half of the show, the band plays all of the Eagles' greatest hits.
Founded in Toronto in 2003, the "Classic Albums Live" series has become know for note-perfect recitals of albums by the Eagles, the Rolling Stones, Led Zeppelin and more, performing 100+ shows each year across North America. Like a symphony orchestra performing the works of Mozart, "Classic Albums Live" forgoes the gimmickry of costumes and impersonations, putting the music first.
"Think of it as a recital," says Craig Martin, "Classic Albums Live" founder and producer. "These albums are historic and sacred to people. We approach the music with the utmost respect and care, and in doing so we've created something that endures and connects."
Boyett Petroleum is the Gallo Center's 2012-2013 Premier Partner.