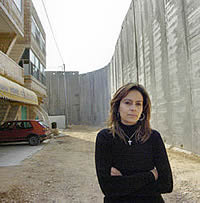 (PRWEB) January 15, 2013
In honor of People Who Make a Difference Day on January 16, Forest Ridge welcomes guest speakers Princess Lucaj (http://www.alternet.org/environment/why-protecting-arctic-national-wildlife-refuge-crucial-our-survival) a Native Gwich'in Athabascan activist, mother and storyteller, and Claire Anastas (http://www.anastas-bethlehem.com/) a Palestinian Christian activist, mother and storyteller.
Both women work for the health and wellness of their communities and travel the world to spread awareness of our interconnectness and the right to live on a healthy, peaceful planet. Students participating in the school's acclaimed Peace and Reconciliation have met Claire and her family on their travels to Bethlehem, and students participating in Resources and Sustainability will get to know Princess and her community in Arctic Village when they travel to Alaska in June for a service learning trip through Women as Global Leaders at Forest Ridge.
The community is invited; the assembly is in the gym from 9:45-10:45 a.m. Wednesday, Jan. 16.