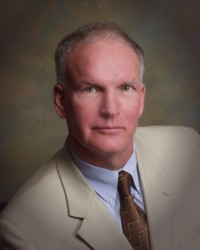 With 95 percent of lawsuits settling out of court, negotiation is a critical skill. My course is the bridge in the education gap and speeds the learning curve for developing master negotiators
Los Angeles, Ca (PRWEB) January 16, 2013
Douglas Noll, preeminent lawyer, professional and internationally recognized mediator, professor and award winning author, incorporates Picture it Settled™, a predictive analytic tool into his online course Negotiation Mastery for the Legal Pro. Picture it Settled™, created by AV-rated attorney-mediator and adjunct professor of law Don Philbin, is a software tool to help people enmeshed in lawsuits negotiate successful settlements. Picture it Settled™ has the capacity to predict when and for how much a case will settle in as little as three rounds of negotiation. After three rounds, it is 80% accurate, and its accuracy increases with each round. "This software is nothing short of amazing. Scarily accurate," says Noll.
Picture it Settled™ is introduced and demonstrated in Negotiation Mastery for the Legal Pro, an online course for lawyers. Noll introduces the concept of how to value a case for settlement and then shows how Picture it Settled™ streamlines the valuation process.
"With 95 percent of lawsuits settling out of court, negotiation is a critical skill. My course is the bridge in the education gap and speeds the learning curve for developing master negotiators," Noll explains.
"Picture It Settled™ is so powerful that it can predict with uncanny accuracy when and how a case will settle once the negotiations begin. Because it is so important, I devote considerable time in my new online negotiation course to it. I demonstrate how the software works, how to use it, and how it can help manage the decision making process during a negotiation or mediation," Noll explains. "In my view, lawyers who do not used Picture it Settled™ are at a serious, competitive disadvantage in any negotiation or mediation where the other side is using it. The lawyers that understand how to value a case for settlement, structure a concession plan, and execute their plan will always obtain superior results in mediation."
Negotiation Mastery for the Legal Pro, a California MCLE-approved online course, teaches attorneys how to gain mastery over their settlement negotiations with laser-targeted precision. Graduates of this course have a distinct advantage in negotiation because they are in complete control at all times. Drawing on academic studies in decision making, game theory, behavioral economics, neuroscience, social psychology, and cognitive psychology, his 13 year experience as a master mediator, his law school teaching, and his 22 year career as an extraordinarily successful trial lawyer (multiple million dollar settlements, judgments, and verdicts), Noll developed this comprehensive online course on legal negotiation. From engaged self-reflection to conducting risk analysis with the latest and most sophisticated negotiation modeling software, Noll instructs lawyers on what it takes to become a masterful negotiator.
"Negotiation is not part of the core law curriculum, and the skill set required for effective legal negotiation is generally disdained by academia. Thus, young attorneys are not prepared for the most important skill in lawyering: negotiating on behalf of their clients," Noll says. "I have seen too many fine young lawyers come before me in mediation not having a clue about sophisticated negotiation strategies. I decided to do something about it," Noll adds.
Doug Noll will interview his colleague Don Philbin on The Doug Noll Radio Show January 24th 7 pm pacific to discuss Philbin's journey as a mediator, negotiator, teacher and software developer.
About Doug Noll
Doug Noll is a Distinguished Fellow of the International Academy of Mediators, a Distinguished Fellow of the American College of Civil Trial Mediators and on the American Arbitration Association panel of mediators and arbitrators. Doug was one of the first U.S. mediators certified under the international mediator standards established by the International Mediation Institute based in The Hague, Netherlands. Noll is a board member of Mediators Beyond Borders and is the president of the California Dispute Resolution Council.
He was honored by the California Lawyer magazine as a California Attorney of the Year in 2012 for his ground-breaking pro bono project Prison of Peace.
Doug is the author of the books Elusive Peace: How Modern Diplomatic Strategies Could Better Resolve World Conflicts (Prometheus, Spring 2011), Sex, Politics & Religion at the Office: The New Competitive Advantage (Auberry Press 2006), with John Boogaert, and Peacemaking: Practicing at the Intersection of Law and Human Conflict (Cascadia Publishing House 2002), and numerous chapters and articles on peacemaking, restorative justice, conflict resolution and mediation. He has mediated over 1,500 conflicts, including business disputes, clergy sexual abuse cases, victim-offender criminal cases, and large litigated cases. His particular interest is in deep, intractable conflicts where emotions run high. For interview contact Diane Dennis at info(at)inspiredmc(dot)com