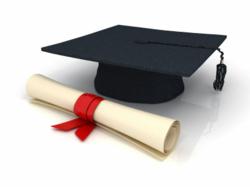 Starting immediately, qualifying educational users will receive a 15% discount on Devolutions' complete line of products
Montreal, Quebec (PRWEB) January 23, 2013
Educational users who want an easy-to-use, all-in-one tool that lets them centralize and secure remote connections, passwords, credentials, sensitive data and attachments, can now purchase Devolutions Inc.'s Remote Desktop Manager (RDM) and enjoy special discounted pricing.
Starting immediately, qualifying educational users will receive a 15% discount on Devolutions' complete line of products, including the RDM suite (Enterprise, Online and Server), Password Vault Manager, and all of the other tools in the company's catalog.
"Our new discounted educational pricing policy is a response to requests from our global community of IT pros," commented Devolutions' CEO and founder David Hervieux. "We're always listening to what they have to say, and are happy to make it more financially feasible for educational organizations and institutions around the world to benefit from our class-leading tools and solutions."
Qualifying educational users include: private or public schools, colleges, universities, institutes, or other educational or academic administrative organizations. Educational users are asked to contact Devolutions at sales@devolutions.net to confirm their eligibility for the special discounted pricing.
For media inquiries, contact Maxime Trottier, Marketing Director, at
(450) 935-0608 or mtrottier@devolutions.net.
About Devolutions
Established in 2004, Devolutions is a Canadian-based company located near Montreal,
Quebec. The firm currently has over 200,000 users in over 80 countries. The firm's
mission is to develop innovative enterprise software that helps users cost-effectively,
simply and effectively achieve their network management, password management,
credentials management and security goals. The firm is also committed to providing
exceptional technical support, ensuring an excellent user experience that exceeds
expectations, and delivering high performance with superior quality. The firm's current
roster of solutions includes Remote Desktop Manager, Password Vault Manager,
Remote Desktop Manager Online and Remote Desktop Manager Server. Learn more at
http://devolutions.net.