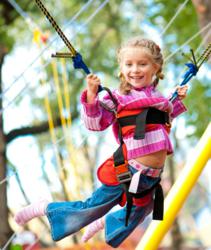 Protecting the best interest of our customers is a priority number one at Liberty United Insurance

Samuel Muradyan
V.P. of Operation.
(PRWEB) January 17, 2013
"That could be an agonizing situation for any small business operation trying to keep up with the competition and at the same time remaining financially afloat" explains Liberty United Insurance V.P. of Operations Samuel Muradyan. The amount of liability issues arising out of various styles of trampoline attractions are more complex than that of similar fun center attractions, and common injuries are more prone to happening as opposed to the many other similar games and rides in a given fun center. Insurance underwriters everywhere tend to be more skeptical about accepting these types of risks without first qualifying the applicant through some restricted and demanding underwriting guidelines.
But that does not mean that insurance for trampolines is impossible to locate, absolutely not. Not if you have the proper help and assistance of the trained professionals at http://www.insurefuncenter.com. Yes the market is very scarce and the options are very limited when it comes to shopping for specialty insurance for trampolines. However; with the guidance and support of Insure Fun Center's dedicated personnel, specialty insurance seekers will find themselves at ease, as they are strolled through this detailed process of finding, understanding and eventually securing an accurate insurance policy that properly protects the future of their operations and the safety of their patrons.
The list of satisfied clientele filled with gratitude towards their personal agents or Liberty United as a company is substantial. The reputation that shadows this team of experts in this obscuring industry is on a rock solid foundation. Their professional work ethics is unmatched and the integrity that they operate with on a daily basis is clearly evident in the numerous testimonials that literally speak for themselves.
The facts are clear-cut, the industry of inflatable and interactive amusement rides and attractions is drastically transforming. Today's owner/operators of FECs regardless of their operational nature are more informed and industry educated. They are making crucial business decisions that can potentially make or break them with more and more confidence, and this is largely due to honest, trustworthy and professional insurance experts like the staff of Insure Fun Center. "Protecting the best interest of our customers is a priority number one at Liberty United Insurance" states V.P. of Operations Samuel Muradyan.
In conclusion, it is clearly safe to say that whether you are operating indoors or outdoors, inflatable or mechanical devices, water slides or simply concession stands, it is obvious that this entire industry that is relatively newly formed and is still shaping its parameters, has a new best friend, one that is sincere in its dedication and genuine at heart. This is why it is with great pride and joy that I like to wrap up this article with the announcement of a new era and the future of specialty insurance providers, http://www.insurefuncenter.com. They are most definitely here to stay.