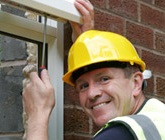 The time of year was also a significant factor, with bankruptcies thankfully dropping to their lowest numbers around December and January
(PRWEB UK) 17 January 2013
The Double Glazing Forum has assembled data covering all the bankruptcies among double-glazing firms over the last year and a half, painting a bleak picture of recent times, but also offering some hope for the future.
Smaller firms were hit hardest over the period observed, with almost 800 double glazing businesses declaring bankruptcy over the 12 months from October 2011 to September 2012. Naturally the bigger cities also felt the brunt of hard times, with London and the North West including Manchester seeing the most bankruptcies over this period.
The time of year was also a significant factor, with bankruptcies thankfully dropping to their lowest numbers around December and January, but mounting during October and November with over 100 businesses a month going into administration.
"Many people tend to get their double glazing done during the warmer months," said Sam Wright, senior editor for the Double Glazing Forum. "Bankruptcies tend to drop off during July, August and September, but then when autumn comes around there's less work available."
A Light at the End of the Tunnel
However the news wasn't all bad. Wright pointed out that several regions, such as East Anglia, emerged relatively unscathed, with bankruptcies only numbering in the 30s. More importantly, the number of bankruptcies as a whole is showing a downward trend.
"Month in and month out we're seeing stories of yet more small double-glazing firms going under, so it's easy to get disheartened," Wright said. "However if we look at the data as a whole, comparing the first quarter of the 2011/2012 financial year to the first quarter of the current financial year, you can see that bankruptcies were less than half this year than they were at the same time a year earlier."
The data covered the period from April 2011 through to September last year, using information sourced from the London Gazette. To read more about the double glazing industry, and the state of various companies in it, please visit http://www.double-glazing-forum.com/.
Note to Editors
The Double Glazing Forum is a website set up to provide an open forum for both double glazing professionals and consumers to discuss the state of the industry and create an objective resource where consumers can research the various companies on the market, from independent firms to larger companies. You can contact the site management here.