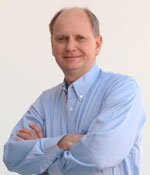 "I find great satisfaction in helping people use the law, not only to offer asset protection, but to reach new financial heights."
Salt Lake City, UT (PRWEB) January 15, 2013
WiN (Wisdom in Numbers Association) is pleased to announce that they will be hosting tax planning and asset protection attorney Lee Phillips as Guest Lecturer at their Anniversary Celebration Dinner on Saturday, January 19, 2013. The event is a member's only celebration.
The celebration will be held at the Grand America Hotel, 555 South Main Street, Salt Lake City, Utah. Mr. Phillips will be the key note speaker. His speech is entitled Personal and Business Asset Protection.
Mr. Phillips will cover the importance of entity structuring in both personal and business asset protection. He will have an emphasis on trusts and Limited Liability Companies (LLCs). His topic is designed to help people set up and use their own trusts and LLCs. These entities act as a safety net to protect the owners from lawsuits, bankruptcy and other tragedies that threaten a financial future. Mr. Phillips will also discuss how to manage these entities because they are the basis for asset protection.
Attorney Phillips has spoken to thousands of audiences throughout the United States and Canada. He says, "I find great satisfaction in helping people use the law, not only to offer asset protection, but to reach new financial heights." He will include a number of tax saving strategies designed to save thousands each year.
He will also cover tax planning techniques that can enhance the bottom line of a business.
The WiN philosophy is to help its members start with a solid foundation and proper planning so they can avoid many common mistakes that other business owners have made. WiN members receive ongoing instruction from the many high paid professionals.
Attorney Phillips, is numbered among the top level of lawyers in the United States. He serves as a counselor to the Supreme Court of the United States. He has spoken to thousands of men and women throughout the United States and Canada. He finds great satisfaction in helping other people apply the law, not only to provide asset protection but to achieve new financial heights.
Lee is the author of 11 books, including his latest book, Protecting Your Financial Future. He has written hundreds of articles for professional people assisting them to find various strategies to use the law to protect their property and make additional money. Mr. Phillips will be speaking from 7:00 – 9:00 pm on Saturday evening. This is a registrant only event, but for those who are interested in hearing one of Mr. Phillips previous presentations. They can access the material HERE.