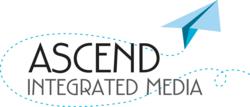 Receiving these prestigious accolades from national and international content competitions is icing on the cake. — CEO Cam Bishop, Ascend Integrated Media
Overland Park, KS (PRWEB) January 16, 2013
Integrated Media is pleased to announce that work it created for EnergyWorks KC (EWKC) has been recognized in two highly competitive international communications competitions.
EWKC partnered with Ascend Integrated Media to produce an awareness campaign for EWKC's homeowner and small business program, which incorporated print and digital newsletters and advertising, radio spots, billboard signage, direct-mail pieces, a coloring book, how-to videos and more. The campaign also featured a Spanish language element.
Ascend Media and EWKC won the following awards:

First-place, platinum award for "Best Integrated Media Campaign" in the Association of Marketing Professionals' MarCom Awards. This competition draws more than 6,000 entries annually from a wide range of companies, including government agencies and Fortune 500 companies.
Bronze award in the Custom Content Council's Pearl Awards' "Excellence in Editorial, Design and Strategy" category for the "Best Integrated Print and Digital Media Campaign." The Pearl Award draws more than 600 entrants worldwide.
"Developing this awareness campaign drew on the diverse and complimentary talents of our entire team, and to be recognized in not one, but two competitions is very exciting," said Rhonda Wickham, Vice President of Content for Ascend Integrated aaMedia. "Competition is fierce in both of these competitions. These awards recognize the hard work and dedication that went into this integrated media campaign."
The mission of the campaign was to create awareness for the EWKC program, educate homeowners and business owners on the benefits of energy-savings improvements on their properties and how to make them and to generate inbound leads for the EWKC customer service representatives.
As a result of the yearlong campaign, EWKC saw a sixfold increase in the number of inbound leads during the first three-month campaign period versus the prior six-month period.
"We are proud to have been involved with EnergyWorks KC on this worthy Kansas City educational campaign," said Cam Bishop, CEO of Ascend Integrated Media. "Receiving these prestigious accolades from national and international content competitions is icing on the cake."
About Ascend Integrated Media: Ascend Integrated Media LLC is a custom media and marketing agency that specializes in custom publishing, trade show and event publishing, custom content creation and content integration. With headquarters in Overland Park, KS, the agency, winner of 49 national awards in the last three years, celebrated its 30th anniversary last year. Ascend Integrated Media is uniquely positioned to work with associations, nonprofits, government agencies and companies to develop and produce brand-enhancing communications products. The company engages on behalf of the client to create, produce and distribute print, digital and mobile content associated with marketing, branding and social media initiatives. Ascend's suite of fully integrated products and services includes print and digital magazine publishing, newspaper publishing, newsletters and eNewsletters, membership directories, product buyers guides, exhibit guiders, city guides, maps, annual reports, hotel door drop services, advertising/sponsorship/exhibit sales representation, patient education information, website design and management, smartphone mobile app development, iPad/tablet publishing as well as social media account management, targeted text/SMS services and QR code programs. Visit http://www.ascendintegratedmedia.com to view Ascend's suite of fully integrated products and services.
About EWKC: EnergyWorks KC is funded by the American Recovery and Reinvestment Act (ARRA) of 2009, an Energy Efficiency and Conservation Block Grant provided by the Department of Energy. Its goal is to complete 2,000 conversions by May 2013. Interested home and business owners can learn more by calling 816.531.SAVE or visiting http://www.EnergyWorksKC.org.
###