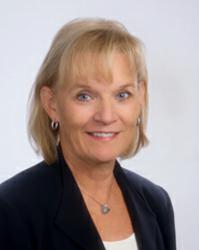 Indianapolis, Indiana (PRWEB) January 16, 2013
Bingham Greenebaum Doll LLP attorneys Alan J. Dansker, Michael Hartman and Mary Watts have each been named a "2013 Top Ranked Lawyer in Health Care" by American Lawyer Media (ALM) and Martindale-Hubbell™.
"We are proud of Alan, Michael and Mary for earning this honor and are pleased to see their efforts in the health care industry publicly recognized," said W. Tobin McClamroch, co-chairman of the firm. "Their recognition is an example of Bingham Greenebaum Doll LLP attorneys striving for legal excellence and high-quality client service."
To be selected for the honor, attorneys were required to be AV Preeminent® peer review rated, the highest rating in legal ability and ethical standards, by Martindale-Hubbell ™. Martindale-Hubbell® Peer Review Ratings™ reflect a combination of achieving a very high Legal Ability numerical rating and General Ethical Standards rating. A threshold number of responses are required to achieve a rating.
ALM provides specialized business news and information, focused primarily on the legal and commercial real estate sectors. ALM produces and distributes timely news, data, analysis and insights in an engaging and personalized manner on integrated platforms. Dansker, Hartman, and Watts will be recognized in the "Top Rated Lawyers" section in the February issue of The American Lawyer & Corporate Counsel magazine.
Alan J. Dansker, partner, is a published commentator and attorney who concentrates his practice in health care, estate planning, employee benefits and real estate law. He regularly provides advice regarding business, corporate and regulatory issues pertaining to professional practices and joint ventures between physicians and hospitals. He has written articles for Indianapolis Business Magazine, Indiana Law Review and the Medical Group Management Association newsletter.
Michael Hartman, partner, is a member of the firm's Real Estate Practice Group and is a former chair of the Litigation Practice Group. He has more than 25 years of experience in civil litigation, including real estate and other business litigation matters. He was admitted to the Indiana Bar in 1980. Hartman was an adjunct professor at Indiana University Robert H. McKinney School of Law from 1981-1982 and Indiana University-Purdue University at Indianapolis in 1986.
Mary Watts, partner, focuses her practice in disciplinary/licensing matters, medical malpractice and legal malpractice matters. Watts also has extensive experience in the areas of litigation, products liability and professional liability defense. She was admitted to the Indiana Bar in 1984, after receiving her law degree from Indiana University that same year. She has served as a panelist at various law seminars and co-authored "Professional Responsibility," 1983 Survey of Recent Developments in Indiana Law, 17 Indiana Law Review 283.
Bingham Greenebaum Doll LLP is a progressive business law firm with nearly 225 professionals serving regional, national and international clients. For more information, visit http://www.bgdlegal.com.