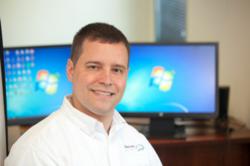 Business owners who are sick and tired of frequent (and expensive) hardware and software upgrades will be particularly interested in the long-term cost savings
Reading, PA (PRWEB) January 16, 2013
Mobilitechs, an IT support company for businesses near Reading, PA, and Lancaster, PA, will preview their new cloud services offering at a Webinar held on Thursday, January 17, 2013, at 12:00 PM Eastern. The webinar is free to local business owners who register.
Webinar attendees will learn about the potential cost savings associated with moving their IT network to the cloud, as well as get answers to important questions about security, where data is stored, and Internet connectivity.
To watch a video about what to expect during the 60-minute free webinar, business owners should visit Mobilitechs' News & Events page.
Business owners who are sick and tired of frequent (and expensive) hardware and software upgrades will be particularly interested in the long-term cost savings of cloud computing.
"When we move a client's computer network into the Cloud, we go through a lengthy process to ensure their questions are answered and that these issues, like connectivity and uptime, are addressed," said Michael Sutton, owner of Mobilitechs, who began offering cloud services to customers in 2012.
"In the webinar, we'll take a peek at what it looks like to work in the cloud—showing the actual interface we use with our cloud-using customers. In addition, we'll discuss the key strategic advantages—and some of the potential drawbacks—that businesses looking for a cloud hosting provider might face," Sutton said.
C-Level executives and managers who want to learn how cloud computing can lower IT costs and provide strategic work flow and operational benefits not offered by traditional computer networks should attend. While IT executives are welcome to attend, this session will not be a deep dive into the technical aspects of cloud computing, but rather a strategic look at the cost savings and strategic operational advantages, Sutton said.
To register for this IT support webinar, visit http://www.mobilitechs.com/cloudwebinar. Registration takes about 30 seconds, requiring only an email address to confirm.
About Mobilitechs
Mobilitechs is a Wyomissing, PA-based IT support company that provides computer support to businesses that rely on technology to get their jobs done. Since 2001, Mobilitechs has provided network support, preventive computer maintenance, and IT support to business clients in Reading, Wyomissing, Lancaster, Berks County, Harrisburg, Pottstown, York, and Allentown.