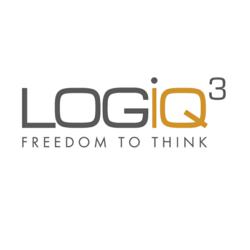 The addition of Dr. Becke to our board of advisors ensures that the company will continue to benefit from a diversity of perspectives and experience, from Canada, U.S., Europe, to Asia
Toronto, ON (PRWEB) January 22, 2013
LOGiQ³, Toronto-based life insurance and reinsurance consulting and outsourcing company announced today the appointment of Dr. Wolf Becke, former CEO of Hannover Life Re, to its advisory board.
Dr. Wolf Becke studied mathematics, physics and economics at the universities of Bonn and Freiburg, finishing his post-graduate term with a PhD in mathematics, before joining the world of reinsurance in 1978. After spending twelve years at a medium-sized reinsurer in Hamburg involved in life reinsurance, financial, accounting and investments he moved to join Hannover Re in Hannover in autumn 1990, with the specific mandate to extend their portfolio beyond non-life reinsurance, the vastly dominating part of their activities at that time. After promotion to Executive Board (Vorstand) in 1992, he successfully contributed to developing the Company into a leading force in international life & health reinsurance over the next years, since 1999 as CEO of the Business Group 'Hannover Life Re'. He retired at the end of 2011 from Hannover Re but retained several non-executive directorships for their subsidiaries in the USA, Bermuda, Australian and Ireland. In April 2012, Wolf was also appointed as an Independent Non-Executive Director of Swiss Life Holding in Zurich, a major international life insurance group.
"The addition of Dr. Becke to our board of advisors ensures that the company will continue to benefit from a diversity of perspectives and experience, from Canada, U.S., Europe, to Asia," said CEO of LOGiQ³ Chris Murumets.
Dr. Becke's appointment brings the number of advisory board members to four. In addition to Wolf Becke, the current members include Ross Morton, independent industry advisor, Terri DiFlorio, President of Hub Financial Inc., and Robin Merttens, Marketplace Director of Qatarlyst. Former advisory members include David Pelletier, retired EVP of RGA Reinsurance Company and Mike Dekoning, President & CEO of Munich American Reinsurance Company.
COO of LOGiQ³, Simon Bell adds, "We have been fortunate to have a group of current and past advisors that are so active and involved in the global life insurance and reinsurance community. With the addition of Dr. Becke, we will gain true international exposure."
Notes for Media and Editorial Departments
For any questions, please contact:
Natalie Ho, LOGiQ³
Assistant Vice President
natalie(dot)ho(at)logiq3(dot)com
To learn more about LOGiQ³, visit http://www.logiq3.com
About LOGiQ³:
LOGiQ³ is the expert provider of life insurance and reinsurance consulting and outsourced services. LOGiQ³ delivers long-term strategic solutions and short-term tactical support across Underwriting, Reinsurance Administration, Claims and Audit. LOGiQ³ supports clients across the life insurance service chain from agent to retrocessionaire from its offices in Toronto, Canada, and Cardiff, UK.