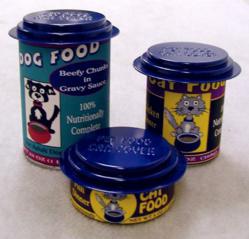 Elma, New York (PRWEB) January 16, 2013
Curtis Wagner, a plastic products manufacture, has teamed up with the Made In America Store to bring 100% U.S. made items to consumers. Pet Products, Homewares and Cookware are all covered under what Curtis Wagner has to offer.
The Made In America Store has brought over 3,500 products from 350+ different vendors to bring 100% American made items to one location.
Being a plastics manufacturer, Curtis Wagner can fill multiple different departments with their products. The Made In America Store currently carries three different kinds of paint related products including a 9 inch Paint Roller Tray, a Paint Roller Tray Edger and Paint Catcher and a Paint Can Drip Tray to catch any paint that drips over the edge.
Curtis Wagner's products also carry over into Kitchenware with their Cake Serving Boards or "Cake Trays". Consumers have the choice between the traditional rectangle shaped cake boards or the circular cake boards. The rectangular Cake Serving Boards come in 10 inch by 14 inch or the bigger 14 inch by 20 inch. The round Cake Serving Boards can come in multiple different diameters including 8 inch, 10 inch, 12 inch, 14 inch and 16 inch.
Curtis Wagner brings 100% American manufactured plastics to the Made In America Store.
The Made In America Store also carries some of Curtis Wagner's pet product line. Curtis Wagner offers Pet Food Covers and Place Mats. The Pet Food Covers from Curtis Wagner work with any can of wet dog food. When only half the can of pet food is used, the Pet Food Cover can keep it all fresh. Curtis Wagner also offers a variety of Place Mats for those messy pets.
The Made In America Store is the only brick and mortar store that sells 100% made in the United States products from over 350 vendors. Consumers can visit http://www.MadeInAmericaStore.com or call 716-652-4872 to get more information or shop our catalog of over 3,500 items. Both Active Duty Military Personnel and U.S. Military Veterans receive a 10% discount every day. Followers of the "Made In America" movement can keep updated with the Made In America Store through Facebook, Twitter, Google+, Pinterest, FourSquare and even their own blog on Wordpress!