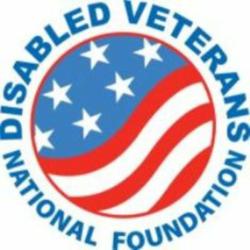 Washington, DC (PRWEB) January 16, 2013
The Disabled Veterans National Foundation (http://www.dvnf.org), a non-profit veterans service organization that focuses on helping men and women who serve and return home wounded or sick after defending our safety and our freedom, is commending the bipartisan effort to improve and streamline resources for veterans' education. H.R. 4057, the Improving Transparency of Education Opportunities for Veterans Act of 2012, was signed into law by the President on January 10th.
The purpose of the law is to bolster the value of a veteran's GI Bill by providing increased transparency and outreach to them when making a decision about post-secondary education. The VA will provide accreditation information and descriptions of federal aid programs available on its website. The law will also have the VA establish detailed information regarding each institution of higher learning, and will offer a central complaint database on each institution.
Other information that is to be included on this site is a provision that will show the median amount of student loan debt incurred, as well enrollment and graduation statistics for each school. The site will also have relevant information regarding each school's career counseling and job placement services.
"DVNF is extremely pleased with the bipartisan efforts of Congress to recognize the need to support veterans who are ready to pursue higher education," said DVNF President, Precilla Wilkewitz. "This legislation is a common sense solution that will make deciding on a college easier for veterans, and will help them make the most of their education benefits."
Congressman Gus Bilirakis, Vice Chairman of the House Committee on Veterans' Affairs and sponsor of the bill, issued a statement on the bill, saying, "[The bill] provides a one-stop shop for our veterans, ensuring they have the resources they need to pursue a quality education, and ultimately, best position themselves for their future career goals."
About Disabled Veterans National Foundation: The Disabled Veterans National Foundation exists to change the lives of men and women who came home wounded or sick after defending our safety and our freedom. A nonprofit 501c3, DVNF was founded in the fall of 2007 by six women veterans to expand their scope of work within the veteran's community.