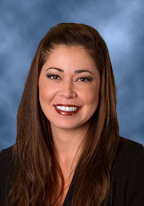 Weston,Florida (PRWEB) January 18, 2013
Ms. Silva, who has served in various sales, marketing and training positions in the US and Brazil will spearhead the drive of increasing Stress Frees' Latin American footprint and business as well as managing employees and consultants. Stress Free Corporate Housing, which has focused primarily on Corporate Housing in the US and Brazil, will continue to expand its portfolio of housing services throughout Latin America.
"The expansion of our sales and marketing team further strengthens our ability to meet the needs of our customers," noted Darin Karp, President of Stress Free Corporate Housing. "Shinthya's comprehensive understanding of the culture, language and services will help us gain the confidence of our clients who are looking to expand their business into a multi diverse region". Shinthya has a strong sales, training and financial background and is fluent in Portuguese, Spanish and English, which she has applied to her past roles.
Before joining Stress Free Corporate Housing, Ms Silva was part of the product development group that oversaw the training of employees moving from the US to Brazil for an international automobile distributor. Her prior business experience includes owning travel and real estate agencies in Brazil giving her a keen understanding of travel and hospitality industries.
Ms. Silva has a B.A from Goias Catholic University.
She and her family will reside in Weston, Florida
Stress Free Corporate Housing is a global provider of housing services that include Consulting and Project management, Temporary housing, Destination Services, Rental Assistance, Tenancy and Property Management. For more information visit us at http://www.stressfreecorporatehousing.com or contact Monroe Karp Executive Vice President (954)-436-1050