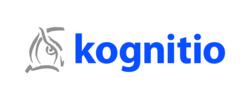 "Kognitio's growth in the third quarter is indicative of growing interest in analytics and data warehousing in general, and the Kognitio Analytical Platform and cloud-based delivery model in particular." — Matt Aslett, 451 Research
New York (PRWEB) January 16, 2013
Kognitio, driving the convergence of Big Data, in-memory analytics and cloud computing, today announced continued growth in the third quarter of the company's fiscal year, reporting double-digit growth in both quarter-over-quarter and year-over-year categories.
The privately-held company reported a 16.8 percent increase in orders by value for calendar year 2012. It also reported an 87 percent renewal rate among existing client relationships and that a majority of its installed clients have also upgraded or expanded their Kognitio Analytical Platform implementation in 2012. In addition, Kognitio also reported:

A higher value of orders received in the first three quarters of its 2013 fiscal year than in all of fiscal year 2012;
A 30 percent increase, year-over-year, in the number of orders from Q3 FY13 versus Q3 FY12; and
A quarter-over-quarter increase of 18 percent in the number of orders.
Company officials said Kognitio continues to grow by targeting emerging firms, where data analysis is key to their operation. The Kognitio product offerings, including the Kognitio Analytical Platform and the industry's first SaaS-based business intelligence offering, Kognitio Cloud, deliver the robust performance those companies need at a fraction of the cost of competing solutions. At the Hadoop World Conference in October, Kognitio announced it was making its software available at no charge without any time or functionality restrictions, giving companies the ability to do unlimited in-memory analysis with 128 gigabytes of RAM atop as much data as they can store – either in Hadoop, a data warehouse, or the free persistence environment the company offers without license fees via Informatica Marketplace or Amazon Web Services (AWS).
"Kognitio's growth in the third quarter is indicative of growing interest in analytics and data warehousing in general, and the Kognitio Analytical Platform and cloud-based delivery model in particular," said Matt Aslett, research manager, data management and analytics, 451 Research. "The company is well-placed to benefit from the expanded adoption of business intelligence and data warehousing beyond large enterprises being driven by the increased understanding of the value of analytics among small businesses and emerging startups."
Kognitio also reported new worldwide clients and partnerships at both established and growing firms such as AIMIA, NeutrinoBI, Segmetrix, and Ellerines. In addition, it reported contract wins with one of the UK's largest retailers as well as a Fortune Five firm.
Cloud-based data analytics continue to grow in importance, with more companies than ever researching how they can benefit from it; an analyst firm recently predicted that cloud-based business intelligence will grow by 84 percent from 2011 through 2013. "We have positioned Kognitio to be at the forefront of this trend," said Steve Millard, Kognitio president and chief executive officer. "Our pipeline continues to be robust, and we anticipate that we will close significant business in our fiscal fourth quarter, as more companies decide to put the cost and business advantages of the cloud to work for them."
About Kognitio
Kognitio is driving the convergence of Big Data, in-memory analytics and cloud computing. Having delivered the first in-memory analytical platform in 1989, it was designed from the ground up to provide the highest amount of scalable compute power to allow rapid execution of complex analytical queries without the administrative overhead of manipulating data. Kognitio software runs on industry-standard x86 servers, or as an appliance, or in Kognitio Cloud, a ready-to-use analytical platform. Kognitio Cloud is a secure, private or public cloud Platform-as-a-Service (PaaS), leveraging the cloud computing model to make the Kognitio Analytical Platform available on a subscription basis. Clients span industries, including market research, consumer packaged goods, retail, telecommunications, financial services, insurance, gaming, media and utilities. To learn more, visit http://www.kognitio.com and follow us on Facebook, LinkedIn and Twitter.