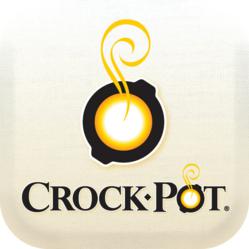 (PRWEB) January 16, 2013
Publications International, Ltd. (PIL), creators of the award-winning iCookbook™ app, are proud to release CROCK-POT™ Recipes, the cookbook app dedicated to recipes for the original #1 brand of slow cookers.
The CROCK-POT® brand has been the trusted brand in slow cooking for more than 40 years. Now, more than ever, the popularity of the CROCK-POT® slow cooker is on a rise, with more than 64 million households plugging in their CROCK-POT® slow cookers for a convenient meal that they can enjoy for dinner or lunch the following day, or freeze for the future.
The new Crock-Pot™ Recipes app makes the process even easier, providing instant access to 250 recipes for main dishes, soups, stews, and more, created and tested by CROCK-POT® kitchen experts. Free downloads of new recipes are available each month through the in-app store, creating an expansive collection certain to fit any occasion.
Additional features of Crock-Pot™ Recipes include:

My Recipe Box. Manually add your own slow-cooker recipes to help you keep all of your favorites in one place.
Tips and Techniques. Access to tips and how-to videos to maximize the use of your CROCK-POT® slow cooker.
Connectivity. Share your favorite CROCK-POT® recipes with family and friends via Facebook or email.
iCookbook's hands-free Voice Command technology. Advance preparation instructions without ever having to touch your device's screen.
Crock-Pot™ Recipes is the third app to be built on the iCookbook™ platform, following the release of Johnsonville® Kitchens, Butterball® Cookbook Plus and iCookbook™ Diabetic. Crock-Pot™ Recipes can be found in the Food & Drink section of iTunes® for $3.99.
About Publications International, Ltd.:
Publications International, Ltd. (PIL) is one of North America's leading publishers of cookbooks, with more than 400 active cookbook titles and more than 50 recipe magazine releases annually. PIL's award winning iCookbook™ platform is available on Windows, Apple and Android devices. http://www.pubint.com
About Jarden Consumer Solutions:
Jarden Consumer Solutions (JCS), a subsidiary of Jarden Corporation (NYSE:JAH), is a leading consumer products company that designs, manufactures and markets, nationally and internationally, a diverse portfolio of consumer products under world-class brands such as Bionaire®, Crock-Pot®, FoodSaver®, Health o meter®, Holmes®, Mr. Coffee®, Oster®, Patton®, Rival®, Seal-a-Meal®, skybar™, Sunbeam® and VillaWare®. JCS is headquartered in Boca Raton, Florida, and employs more than 6,000 people in 16 countries. More information about JCS can be found on the Web at http://www.jardencs.com.