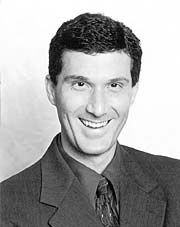 Jacksonville, Florida (PRWEB) January 16, 2013
January Consumer Attorney Services fights increasing bankruptcy cases in California with the experienced help of freshly added partner Alex Zarcone. Consumer Attorney Services anticipates an upturn in bankruptcy cases in California for 2013 as a result of unsettled foreclosure cases from 2012.
Zarcone's involvement in litigating a large number of important bankruptcy cases and diverse background in working with a wide variety of clients makes him a vital asset to the legal partners at Consumer Attorney Services. He represented Fortune 500 Companies, banking institutions, school districts, and restaurant chains.
Zarcone has over 15 years of experience in litigating bankruptcy cases, and worked for several respected law firms within the San Diego area. He worked for Olivia & Associates as well as Higgs, Fletcher & Mach, who first opened their doors in 1939.
Zarcone is admitted in the Southern, Central, and Northern District Bankruptcy Courts of California. He argued in front of the California Court of Appeals and the Bankruptcy Appellate Panel. He received his Juris Doctor from the University of San Diego and graduated with a Bachelor of Arts degree from the University of California, Santa Barbara.
Consumer Attorney Services will employ Zarcone's bankruptcy experience to help individuals in California find resolutions for their economic hardships. Consumer Attorney Services believes a rise in bankruptcy cases in California will occur for 2013 that relates to the large number of unresolved foreclosure cases from 2012.
"The basic problem: There are still tons more foreclosures or "liquidations" yet to come," says Joe Weisenthal, author of a Business Insider article titled "Michelle Meyer: Home Prices Will Continue to Plunge, and 2013 Will be the Worse Year for Foreclosures in History."
Because of the rising number of foreclosure cases, Consumer Attorney Services expects a large number of bankruptcy cases are also yet to come. To prevent foreclosure, filing bankruptcy may be some California homeowners' only option.
Consumer Attorney Services will continue to enhance their national bankruptcy and foreclosure defense teams with proven attorneys, like Alex Zarcone, to protect more homeowners in 2013 from losing their homes. In December of 2012, Consumer Attorney Services successfully defended 151 homeowners from foreclosure with 55 homeowners defended from foreclosure in just 3 days.
Consumer Attorney Services is a full service consumer advocacy law firm headquartered in Jacksonville, Florida, helping families with foreclosure defense, debt settlement, bankruptcy law, and more.