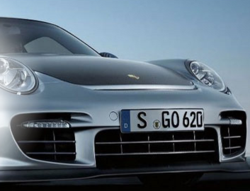 Miami, FL (PRWEB) January 17, 2013
The new website offers an updated and contemporary look that's designed to make it easy for visitors to get the information they need and submit an application within minutes. The application process has been simplified and more information added to educate consumers about how title loans work.
Car Title Loan Miami is now also offering their title loans to citizens in Miami with a best rate guarantee in place. Applicants are not required to have a bank account and loans are based on the value of the vehicle. The online application process, which takes about five minutes, can be completed through their new website.
Many consumers are approved for title loans through Car TItle Loan, even those with bad credit or no credit, and money is typically provided same-day. These short-term loans are secured, which means the car is used as collateral if the customer fails to pay back the loan. The loan amount is determined by the value of the car and the collateral allows Car Title Loan Miami to lend more than is typically possible with an unsecured loan.
Car Title Loan encourages residents of the Miami area to visit their new website and apply for a loan with their best rate guarantee at http://www.cartitleloansmiami.net/.
Car Title Loan Miami is a reputable and BBB accredited title loan lender with a best rate guarantee and a fast loan process to get consumers the cash they need as soon as possible.
Car Title Loan
1221 Brickell Avenue, Suite 900
Miami, Florida, 33131
(305) 748-2772
http://www.cartitleloansmiami.net/