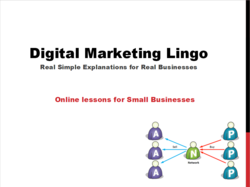 Ocala, Florida (PRWEB) January 17, 2013
Have you ever wondered what is meant by SEO, CRM, ERP and other terms used in marketing businesses on the Internet? Given the shift to the Internet in consumer buying behavior all businesses (especially small businesses) need to understand the basics, and for those that embrace the internet, there is a potential to thrive.
Working with Workforce Florida and Re-View Business Strategies, Ocoos is offering a FREE seminar where these and other digital marketing terms will be explained in a practical lab oriented style. For those who would like to learn more, there will be an opportunity to take deeper classes (201 and 301) in the area of digital marketing where there is a potential for 100% reimbursement for the course costs from Workforce Florida. All the courses are certified.
Click here to register for the free class or call our offices at (352) 409-7495.
The seminar is offered live at the Ocala Power Plant in Ocala, Florida every 3rd Thursday of the month or by request at other locations. If you are unavailable to to attend, Ocoos has offered the slides on their blog for anyone to study and take strides towards innovating their business. This great seminar comes with links for videos, tips, and access to their new platform which is changing the way small businesses connect with consumers online. Find the slides here
About Ocoos.com:
Ocoos is a silicon-valley backed internet platform based in Florida (http://www.ocoos.com). Re-view Business Strategies is a leading edge business consulting service offering strategy/marketing services for the small business marketplace (Review Business Strategies).