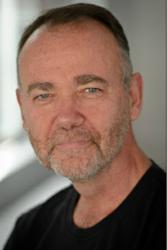 "The industry is changing at a rapid pace, customer care has evolved and we want to better understand what is being done to meet the needs of consumers."

New York, NY (PRWEB) January 17, 2013
Social media is quickly becoming a channel for social customer care and its impact can be felt everywhere. But what about the contact center industry?  Is it changing quickly enough and what is the adoption rate?  This industry survey will be looking at the role of customer care, technologies and employee usage.  It will be sent out to a large global industry database of users and subscribers throughout North America, Latin America and Asia Pacific.  Those taking the [survey will be asked a series of qualitative and qualitative questions designed to better understand current usage, planned usage, tools, technologies and organizational objectives.
CustomerCount℠ will host the survey on their platform, which offers an analytics dashboard that will detail specific answers based on database criteria.  Connections Magazine and IT Enabled Services Alliance, Inc. (ITESA) a customer experience consultancy worked together and designed the survey questions. Organizations can subscribe on the Connetions Magazine website if they wish to get the results of the survey.   For those companies that just wish to take the survey they may do so on the CustomerCount℠ website:
Keith Fiveson, Founder of ITESA and it's Social Gogo Consultancy noted the interest in the survey "The industry is changing at a rapid pace, customer care has evolved and we want to better understand what is being done to meet the needs of consumers."
About Connections Magazine: The premier magazine for the Teleservices Call Center Industry it is distributed to qualified readers at Call Centers, Contact Centers, Teleservice Agencies, Phone Answering Services, and Telemessaging Companies. Connections Magazine covers all topics related to call centers, including agent hiring, training and retention, sales and marketing, CRM (customer relationship management), case studies, future trends, legal considerations, order-entry, employee issues, and acquisitions.
About IT Enabled Services Alliance, Inc (ITESA): A NY based customer experience consultancy, works organizations and solve customer care problems globally. Through it's Social Gogo consultancy it helps contact centers set up social customer care operations to communicate and connect, more effectively and efficiently and generate engagement across multiple channels. Since 2001, ITESA has worked on five (5) continents, to leverage the customer experience and deliver results for their clients.
About CustomerCount℠: An enterprise Online Feedback system the company has a proven process that begins with Email invitations and reminders and continues through to on-line reporting and analysis 24/7. It has been customized for this surveythe Online Feedback Management system collects and measures feedback from customers and can be designed, such as in this case, for other market measuring campaigns as well.