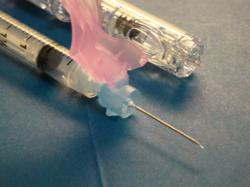 Glendale, AZ (PRWEB) January 17, 2013
The flu season hit hard this year in the United States with a total of 41 out of 47 states, including Arizona, already classified in the highest category possible; widespread.
West Valley Urgent Care believes that influenza will only become worse since Arizona doesn't typically see its peak in flu cases until February or March.
Arizona Department of Health Services' weekly activity reports show a dramatic spike in reported flu cases in contrast to last year. 2013 influenza season, week two reported a season total of 2,791 laboratory-confirmed cases of the flu throughout all 15 counties, 932 of those having been reported in just week two alone. Compare this to last year's report of only 35 cases in eight counties, with only eight laboratory-confirmed cases from week two.
This year's huge jump in reported cases has spiked the number of doctor visits and hospital admissions throughout central Arizona, causing many medical facilities to prematurely run out of vaccinations.
West Valley Urgent Care in Arizona reports having a good supply of flu shots still available, adding that this year's vaccination is a 60% match to the virus, a significantly better match than previous years.
West Valley Urgent Care will not ignore the possibility of this flu season becoming an epidemic. They are doing everything in their power to stop the spread of this virus and are urging Arizona residents to do that same by receiving the flu shot as soon as possible.
West Valley Urgent Care explained that contrary to popular belief, it is not too late to receive a flu shot. Getting the flu shot not only protects yourself, but also those around you, including high risk groups such as the elderly, children and pregnant woman
To learn more about this year's flu strain or to schedule your flu shot contact West Valley Urgent Care today at (623) 334-8671 or online at http://westvalleyurgentcare.com.