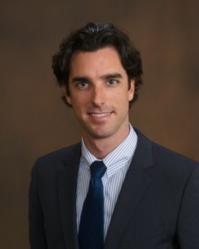 Many people are actually surprised to see their credit score go up after their bankruptcy is discharged. When you're struggling with a lot of debt, you usually have a lot of missed payments and collections dragging down your credit score
Miami, Fl (PRWEB) January 18, 2013
Attorney Winston Gregory announces he will begin offering free bankruptcy case reviews to residents of Miami planning to declare Chapter 7 or Chapter 13 bankruptcy. He encourages people to request a free review of their case through his website, http://bankruptcy-attorney-miamifl.com/, to ensure they get the protection they need and get through bankruptcy with as little problems as possible.
"Bankruptcy can seem like a nightmare, but it's a chance to get a fresh start if you've been saddled with debt for years," he explains. "Unfortunately, we see a lot of people trying to go through the process on their own and mistakes in the paperwork can delay their discharge, or even get the case thrown out."
Bankruptcy is a way for consumers to either eliminate debt or set up a payment plan they can afford under protection from the federal bankruptcy court in the United States. This legal status puts an end to calls from creditors. Most possessions are protected after declaring bankruptcy, although non-exempt property may be collected as repayment to creditors in exchange for discharging the debt.
While there are some forms of debt that can't be eliminated through bankruptcy, including most taxes, student loans and child support, virtually all types of debt from credit cards to home loans can be gone forever for a brand new start.
According to Winston, "Many people are actually surprised to see their credit score go up after their bankruptcy is discharged. When you're struggling with a lot of debt, you usually have a lot of missed payments and collections dragging down your credit score. Bankruptcy actually combines all of the bad marks on a credit report into a single mark and some people see their score go up immediately afterwards."
To qualify for bankruptcy protection, consumers must meet certain income guidelines and paperwork must be filled out carefully. For this reason alone it's important to get guidance from a bankruptcy attorney in the area as failure to follow the guidelines can get the case thrown out completely.
Consumers in the Miami area interested in taking advantage of a free bankruptcy case review can request one at Winston's website: http://bankruptcy-attorney-miamifl.com/.
Winston Gregory is a Miami bankruptcy attorney and a member of the Florida Bar. He specializes in foreclosure defense, Chapter 7 and Chapter 13 bankruptcy and corporate bankruptcy cases.
Website: http://bankruptcy-attorney-miamifl.com/
Email: cases(at)bankruptcy-attorney-miamifl.com