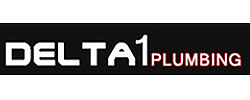 Fort Worth, TX (PRWEB) January 17, 2013
Delta 1 Plumbing, a leading plumbing repair company in Fort Worth, Texas, is pleased to announce that they are now offering a special discount on sewer slab lead detection. For a limited time, the company will provide a free sewer slab leak inspection with the purchase of repair services for broken sewer slabs.
Delta 1 Plumbing uses the latest technology and equipment to accurately locate and pinpoint all leaks under the slab. Their slab leak specialist are knowledgable and experienced, allowing them to provide the highest quality, professional leak detection service. In addition, their equipment is state-of-the-art, and inspected to meet the high standard of work they provide to their customers.
"If you have a sewer slab leak, we will find it!" said Roy Cryer, owner of Delta 1 Plumbing. "We are committed to pinpointing the exact location of the leak and repairing it, while making only the smallest penetration to your floor. Give us a call today to take advantage of the free slab detection offer!"
Delta 1 Plumbing provides full-service general plumbing repair services, water heater installation, maintenance and repair services, video sewer inspection, backflow inspection and installation, and much more. In addition to the special offer for sewer slab leak detection, Delta 1 Plumbing also offers senior citizen discounts and accepts insurance claims. For complete information about sewer slab leak repair and all Delta 1 Plumbing services, visit their website at http://www.delta1plumbingdfw.com or call (817) 380-5153 to schedule an appointment.
About the company
Roy M. Cryer is a master plumber at Delta 1 Plumbing, holding the master license M-7529. Mr. Cryer received his plumbing license at an early age. Since 1960 Mr. Cryer has encouraged others to enter the field and he has provided mentoring, training and guidance to hundreds of plumbers. Roy is dedicated to service and excellence. He firmly belives all customers should receive the highest level of service available. Every Monday Mr. Cryer shows his commitment to on-going education as he conducts training sessions with his entire staff. In each meeting they focus on service, quality, and learn new techniques to stay in compliance with new industry standards.
Delta 1 Plumbing strives to maintain the utmost in professionalism and courteous service. We understand the importance of being a craftsman. We work hard to maintain a level work that our customers are very satisfied with. Delta 1 Plumbing stays in contact with our customers on a daily basis, while work is being done in their homes. Our staff is very highly qualified at Slab Leaks.