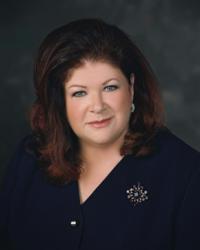 Weintraub & Selth is pleased to announce the addition of Nancy Knupfer to the team.
Los Angeles (PRWEB) January 17, 2013
Weintraub & Selth, A.P.C. is pleased and proud to announce that Nancy Knupfer, state court receiver and bankruptcy attorney, has joined the firm.
The firm will continue to provide exceptional representation of our clients in insolvency matters including: Chapter 11 Reorganization, Assignments for the Benefit of Creditors, Loan Workouts, Personal Bankruptcy, Debt Settlement, Lien Stripping, Asset Protection, Short Sales, Foreclosure Defense, Asset Acquisitions, and Bankruptcy and Commercial Litigation.
Ms. Knupfer is an "A-V" rated insolvency and complex bankruptcy attorney and has been recognized as a Southern California Superlawyer since 2007. She also represents foreign and domestic businesses in both bankruptcy and general business issues. She is a former Chapter 7 and 11 bankruptcy trustee in the Central District of California, and has served as a trustee in Nevada, as a Chapter 11 bankruptcy court examiner, a state court receiver, and a special master. She currently serves as a state court receiver and is on the mediation panel for the U.S. District Court for the Central District of California.
Ms. Knupfer is a past President of the Beverly Hills Bar Association, a past Chair of its Bankruptcy Section and a long time board and executive committee member. She has represented the BHBA at the Conference of Delegates of the California Bar Assn., at the ABA Bar Leaders' Conference, the Nat'l Assn. of Bar Presidents, at the Metropolitan Bar Caucus, and before state legislators. She is a Life Fellow of the ABA and former Trustee of the LA County Bar Assn. She has also served as a director of the LA Bankruptcy Forum, the Levitt and Quinn non-profit Law Center, and the Foundation of LA City College.
In addition, Ms. Knupfer has co-chaired the Education Committee of the Nat'l Assn. of Bankruptcy Trustees, chaired four annual seminars for Trustees of the Central District of California, and has chaired various panels and events for the annual California Bankruptcy Forum. She is a member of the Executive Comm. of the LA County Bar Bankruptcy Committee and she's on the Legal Advisory Committee of the Anti-Defamation League.
Weintraub & Selth, A.P.C.
11766 Wilshire Boulevard, Suite 1170
Los Angeles, California 90025
Phone: (310) 207-1494 Fax: (310) 442-0660