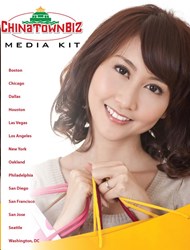 Houston, Texas (PRWEB) January 18, 2013
CHINATOWNBIZ.COM 2013 College Scholarship Program
Calendar
Application Available May 15, 2013
Application Deadline July 26, 2013
Application Processing August 2, 2013
Virtual Interviews August 9, 2012
Award Notifications August 18 2013
Verification of Enrollment Fall 2013
Award Distribution Fall 2013
Program Description
The ChinaTownBiz.com College Scholarship Program is a scholarship of up to $1,000 for the 2013-2014 academic year.
In addition, scholars may be offered the opportunity to participate in a possible paid 8-10 week summer 2014 internship at ChinaTownBiz.com. Scholars may also be paired with a HispanicShopper.net representative who will serve as a professional mentor.
Eligibility Requirements
Be of Hispanic American, African American, Asian Pacific Islander American, or American Indian/Alaskan Native heritage.
Be a U.S. citizen, legal permanent resident or eligible non-U.S. citizen.
Have a minimum cumulative grade point average (GPA) of 3.00 on a 4.00 scale.
Be a current Sophomore in 2013-2014 majoring in one of the following:
Accounting
Business Administration
Computer Science or other IT programs
Graphic Design
Finance
Journalism
Contact ChinaTownBiz.com send e-mail scholarship@chinatownbiz.com