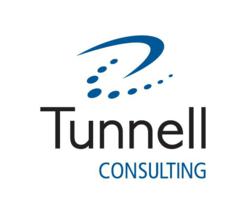 Together we will offer unparalleled resources for achieving excellence.
King of Prussia, PA (PRWEB) January 22, 2013
Tunnell Consulting, Inc. today announced that it has formed a partnership with Ali Afnan, PhD, President of Step Change Pharma, a life sciences consultancy working at the intersection of regulatory compliance and pharmaceutical science.
An expert in compliance and quality, Dr. Afnan was recruited in 2003 by the FDA's Center for Drug Evaluation and Research (CDER) to join the agency's Process Analytical Technology (PAT) and Drug Product Quality initiatives. As a member of the PAT steering team and as the science policy advisor to the Office of Pharmaceutical Science, he co-authored the agency's PAT Guidance and helped draft its most recent guidance on process validation.
"Dr. Afnan's experience at the FDA enables him to provide life sciences clients with an invaluable perspective on technical and regulatory compliance matters. His demonstrated expertise in compliance, Quality by Design and pharmaceutical science complements Tunnell's longstanding strengths in those critical areas," said Conrad J. Heilman, Jr., PhD, President and CEO of Tunnell. "As partners, our combined technical skills and regulatory compliance knowledge will offer both Tunnell and Step Change clients' unparalleled resources for achieving excellence in their operations."
"I am delighted to partner with Tunnell, with its proven methodologies and long track record of delivering sustainable solutions to leading pharmaceutical companies," said Dr. Afnan. "Together we will be able to help clients succeed in an increasingly science-driven regulatory environment where compliance and quality have become essential elements of competitiveness."
The recipient of several FDA and CDER awards, Dr. Afnan left the agency in 2010 and founded Step Change. Dr. Afnan was the recipient of the 2012 IPS Medal for contributions to Industrial Pharmacy from International Pharmaceutical Federation, and he is a frequent speaker at major industry conferences.
About Tunnell Consulting
Founded in 1962 and serving many of the world's leading life sciences firms and government agencies, Tunnell Consulting, Inc. integrates strategic, technical and regulatory compliance skills to design and implement sustainable solutions that exactly meet client needs. With deep industry knowledge, extensive scientific and compliance credentials, and superior measurable results, we consistently boost the operating performance of each unique client we serve.