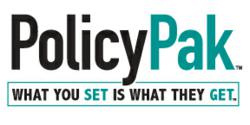 When employees work around corporate IT settings, they create huge security risks.
(PRWEB) January 16, 2013
PolicyPak Software, the leader in managing applications using Group Policy, has released a free, downloadable whitepaper to help Active Directory and Group Policy administrators.
"Microsoft's Group Policy is fantastic for controlling 'in the box' settings. But Microsoft's Group Policy simply cannot manage 3rd party or even many Microsoft applications. Most employees know how to 'work around' the settings of everything from Flash Player to Firefox," says Jeremy Moskowitz, a world-renowned desktop management authority and Microsoft MVP on Group Policy. "When employees work around corporate IT settings, they create huge security risks, cause downtime, waste IT admins resources, and make the whole company less secure."
The "What most Group Policy admins don't know about application management" IT white paper explains precisely what Microsoft Group Policy and Group Policy Preferences can do well, where they need a boost.
In an increasingly common environment where employees use both company computers and personal devices, the potential for data breaches is huge. Group Policy and desktop admins will learn how to control, lock down, and remediate settings for a vast number of proprietary, home-grown and downloaded applications.
The 26-page PDF document is available at the PolicyPak website. Inside the whitepaper, Group Policy admins will learn how to deliver, lock down and remediate settings for key business applications like Java, Flash, Acrobat, Firefox, Microsoft Lync, Microsoft Office and dozens more
The paper joins a growing library of PolicyPak white papers showing IT admins how to leverage their existing infrastructure to manage applications' settings.
About PolicyPak Software
PolicyPak Software (http://www.policypak.com) is the leader in application compliance and desktop management tools for Active Directory. PolicyPak enables IT pros to deliver, lockdown and remediate settings for desktops, laptops, VDI sessions, company devices, as well as personal "BYOD" devices. PolicyPak was founded by desktop management and Microsoft Group Policy MVP Jeremy Moskowitz.