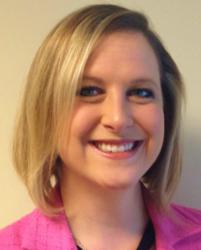 We continue to attract talented professionals to keep up with our continued growth
Huntersville, NC (PRWEB) January 17, 2013
ProvidaStaff, LLC, a leader in providing comprehensive healthcare therapy services in education and medical settings nationwide, announced the expansion of their office, adding their latest addition to their growing team, Senior Recruiter, Ashley Cornell. Cornell will aid the growth and development of the company as it continues to grow in the health care, rehab, and school-based therapy services for providers and clients alike.
Cornell, a 2005 graduate of the University of Georgia with a B.S. in Communications, brings over eight years of business development experience to the company. "We continue to attract talented professionals to keep up with our continued growth", said Matthew Lewis, COO of ProvidaStaff.
Ashley is responsible for developing relationships with healthcare providers by connecting positions where they are able to utilize their skill set to the best of their ability.
According to the Bureau of Labor Statistics, heath care now employs 14.5 million people across the country. Since the recession, healthcare has been the single largest sector for job growth. With the large demand for these positions, ProvidaStaff, LLC is committed to continue growing and expanding their efforts in the industry.
About ProvidaStaff, LCC
ProvidaStaff, LLC is a leader in providing comprehensive healthcare services in education and medical settings nationwide including schools, rehabs, hospitals, outpatient clinics, nursing homes, and early intervention programs. ProvidaStaff offers numerous career opportunities through national networks throughout the United States. Founded in 2007, ProvidaStaff, LLC started with a vision to increase the quality of life to individuals in need of healthcare services and continues that effort today.