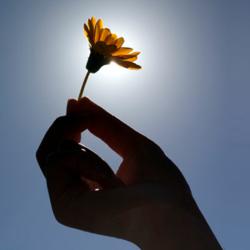 More than ever, mental health professionals and health care providers need practical, natural, and resourceful solutions to treat clients -- like those offered in the Somatic Experiencing approach to the treatment of trauma.
Philadelphia, PA (PRWEB) January 22, 2013
Health professionals, often feel perplexed in helping clients find their way through the chaos and often-severe symptoms that occur in the aftermath of trauma. More than ever, mental health professionals and allied health care providers need practical, natural, resourceful solutions to help clients move through this demanding territory. We are pleased to announce that HealthForumOnline (HFO), a nationally-approved provider of online continuing education (CE) for psychologists, social workers, counselors, and other allied healthcare professionals has joined with the Somatic Experiencing® Trauma Institute, a nonprofit educational and research organization dedicated to the worldwide healing and prevention of trauma, to co-sponsor APA-approved continuing education workshops for training in Somatic Experiencing® , a short-term naturalistic approach to the resolution and healing of trauma.
Developed by Dr. Peter Levine, Somatic Experiencing® is based upon the observation that wild prey animals, though threatened routinely, are rarely traumatized. Animals in the wild utilize innate mechanisms to regulate and discharge the high levels of energy arousal associated with defensive survival behaviors. These mechanisms provide animals with a built-in immunity to trauma that enables them to return to normal in the aftermath of highly charged life-threatening experiences.
Based on over 40 years of research and clinical development, Somatic Experiencing® is a gentle physiology-oriented approach to resolving the effects of stress and trauma supported by the latest in neuroscience research. This approach restores nervous system self-regulation, and returns a sense of aliveness, relaxation and wholeness to traumatized individuals who have had these precious gifts taken away.
Somatic Experiencing® workshops and seminars are geared to the 3 stages of the training experience, Beginning, Intermediate and Advanced. Beginning level trainings usually consist of three 4-day seminars and focus on the physiological basis of trauma and the mechanisms that perpetuate or abate the trauma response. Intermediate trainings usually consist of three 4-day seminars that examine the different categories and causes of traumatic shock and approaches to treating each case. And lastly, advanced trainings usually consist of two 6-day seminars that integrate theory and research into clinical application and practice in special populations.
HealthForumOnline's online CE resource library has 19 categories of topics related to health psychology and behavioral medicine (i.e., ethics, cancer adaptation, women's health, cultural diversity, eating disorders, reproduction/sexuality, aging/gerontology, pediatric behavioral medicine, assessment, chemical dependency, chronic/acute illness, clinical intervention, group therapy, infectious disease, long-term care, neuropsychology, pain management, spirituality, LGBT issues). Psychologists, social workers, counselors, nurses and other allied health professionals can now chose from over 80 courses available online or as downloadable, transportable PDFs. Health professionals can log on and complete CE courses at their own pace, on their own schedule, anywhere they have Internet access – even generate their own CE certificate.
HealthForumOnline understands that busy health professionals need to have fast, convenient and cost-effective resources for state-of the-science education. Customers are notified when their purchased CE course has been updated and enables review these updates for free online even after completion of the CE activity. In this way, health professionals make a true investment in their continuing education each time they purchase one of our online CE courses.
For more information on this course or a complete listing of titles in our online CE resource library, visit HealthForumOnline.com.
# # #