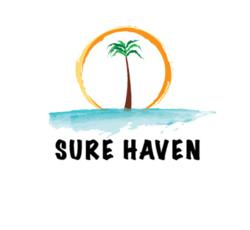 Sure Haven's gender-specific environment, as well as their whole-person care and supportive approach to recovery treatment has provided life-long sobriety...
Costa Mesa, CA (PRWEB) January 16, 2013
Sure Haven Addiction Treatment Center recently announced the appointment of Valeh Karimkhani, D.O. as the facility's new medical director. In this role, Dr. Karimkhani is responsible for psychiatric evaluations and follow-ups, along with supervision and oversight of treatment throughout the client's stay.
Karimkhani is board certified in Addiction Medicine by the American Society of Addiction Medicine. She also holds the chief of consultation and liaison services position at Hoag Hospital in Newport Beach, California. She was a graduate of University of North Texas Health Science Center – Texas College of Osteopathic Medicine and completed her psychiatry residency at University of Colorado Health and Science Center.
Dr. Karimkhani has completed two tours of duty in Iraq. As psychiatrist for the Combat Support Hospital and Center, she served the mental health needs of soldiers, sailors, airmen, and Marines, which allowed her to gain hands-on experience in treating combat and non-combat related PTSD. She also directly handled issues of substance abuse including management of withdrawal, evaluation of co-occurring disorders, and arranging for proper therapy.
"I am pleased to be part of Sure Haven Treatment Center and their outstanding staff," says Karimkhani. "Sure Haven's gender-specific environment, as well as their whole-person care and supportive approach to recovery treatment has successfully provided life-long sobriety and well-being to many women who have completed their individualized program."
Sure Haven Treatment Center provides services and treatments for addiction and chemical dependencies, eating and behavioral disorders, as well as trauma, and post-traumatic stress disorders. Dr. Karimkhani will also assume the position of medical director to Rock Solid Recovery Treatment Center for men – an affiliate of Sure Haven.
About Sure Haven Addiction Treatment Center
Sure Haven, Orange County's Addiction Treatment Center, is committed to providing a gender-specific, supportive, safe, and structured treatment environment where young women can embrace life-long sobriety, repair physical, emotional and social damage caused by substance-related and behavioral addictions.
Our goal is to help our clients build the life skills and self-esteem that they have lost through destructive, self-limiting behavior, and addiction. Through our addiction treatment programs, every young woman in our care can re-establish control of her life and achieve the success in the new beginning that awaits her.