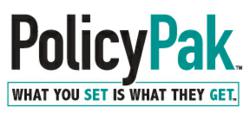 There's simply no way to manage Yahoo Messenger using Group Policy any other way.
(PRWEB) January 20, 2013
PolicyPak Software, a leader in desktop management, recently unveiled a Pak for Yahoo Messenger.
The pre-configured Pak for Yahoo Messenger makes it easier for companies and enterprises to manage their instant messenger of choice. Yahoo Messenger in itself provides nothing to manage it using Group Policy, so the Pak allows admins to deliver settings in Yahoo Messenger and lockdown certain areas that users shouldn't be allowed to access or change. For instance, admins can dictate the idle times for Yahoo Messenger.
Information on how the Pak works can be found in a video on the PolicyPak website.
Additionally, IT Admins and network administrators who want to try out the PolicyPak software can get a free trial by attending a Group Policy Webinar at the PolicyPak Website, or by calling (800) 883-8002.
Founder of PolicyPak Software, Jeremy Moskowitz says, "There's simply no way to manage Yahoo Messenger using Group Policy any other way. We're more than a mere ADM template. PolicyPak is a true management system."
Customers who use PolicyPak to manage Yahoo Messenger are also able to manage all of their other enterprise desktop applications the same way, such as Windows Live Messenger, Java, Acrobat, and custom applications. These other Paks are included free for PolicyPak Professional customers.
PolicyPak can deliver settings using Microsoft Active Directory Group Policy, Microsoft SCCM, Dell KACE, or any other management tool.
About PolicyPak Software:
PolicyPak Software (http://www.policypak.com) is the leader in application compliance and desktop management tools for Active Directory. The software enables IT pros to deliver, lockdown and remediate settings for desktops, laptops, VDI sessions, company devices, as well as personal "BYOD" devices. PolicyPak was founded by desktop management expert and Microsoft Group Policy MVP Jeremy Moskowitz.