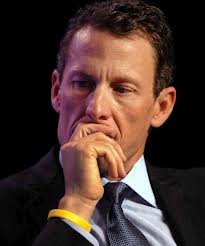 ...several parties now plan to sue the former Tour de France title holder to recover amounts they paid to him.
Austin, TX (PRWEB) January 16, 2013
Lance Armstrong just answered the years-long question of whether he truly used performance-enhancing drugs or not. In a report by cbsnews.com, it was said that he admitted to Oprah his use of PED. However, sports news website Hub on Wheels commented that his admission will not likely get him back to any competition.
As said in the report, Armstrong made the confession to Oprah during an interview. It was said taped last Monday at a hotel in downtown Austin.
The report related that Oprah said she was satisfied with the ex-cyclists answers. Nevertheless, she was also quoted saying that Armstrong "did not come clean in the manner that I expected."
Below is a part of the post Lance Armstrong Confesses Use of PED to Oprah by HubOnWheels.org.
Lance Armstrong has long been accused of using performance-enhancing drugs. However, he never admitted to it. In fact, he even battled the allegations with passion yielding some of his accusers to paying him. But with his recent confession to Oprah, things have turned.
According to cbs report, Lance's admission of doping particularly happened during his Oprah interview taped last Monday. And as the Queen of Talk Shows described it, the interview was as a "no-holds barred" session. Nevertheless, although she also said that she was satisfied with the athlete's answers, he did not come clean as she expected."
After several years of doping allegations thrown to him, Lance Armstrong finally admitted that he was doing it. And according to the sports news website HubOnWheels.org, though it was late, still it was a good thing that he confessed. Nonetheless, it additionally commented that it will not likely get him back to competing in any sports event.
Get More Sports News at HubOnWHeels.org Today.