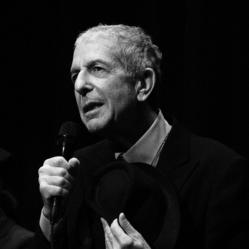 New York, NY (PRWEB) January 15, 2013
Leonard Cohen recently announced his upcoming "Old Ideas Tour" which will get underway on March 2nd. Even at 79 years old, Leonard Cohen can still put on a memorable show. Cheap Concert Tickets announces that tickets will go on sale for his upcoming shows beginning on January 18th.
Society is shaped and changed by people who have gone out of the norm to enlighten others of the unknown. One of these people is Leonard Cohen. Born on the 21st of September 1934, Leonard Cohen is a novelist, poet, musician, song writer and singer. Many of his works have divulged in controversial topics and issues such as human relationships, sexuality, isolation and even religion. With his many works, he has been inducted to the Canadian Music Hall of Fame as well as the Rock and Roll Hall of Fame in the United States of America. Cohen had also received the Prince of Asturias Award for his contribution to literature.
Leonard Cohen was born on September 21, 1934 in Canada in Westmount, Quebec to a Jewish Family. His father, a store owner, died when Cohen was only a child. His mother Marsha, was the daughter of Rabbi Solomon Klonitsky-Kline, a Talmudic Writer. As a child, Leonard Cohen was a member of the student council and had showed interest in poetry and music. As he grew older, he had begun to show great interest to learn how to play the guitar and eventually formed his own band known as the Buckskin Boys, which focused on country-folk music. He also learned how to play the classic guitar, which was influenced by a Spanish Flamenco Guitar player.
Leonard Cohen started his career as a poet back in College. After completing his undergraduate degree, he then moved on to take graduate studies but eventually moved back to Montreal and began writing poetry. After his first publish book in 1956, Cohen gone on to write several other poetry books and novels. In 1967, he decided to move to the United States to start a music career. While making a name for himself in the music industry, Cohen had been playing in a variety of folk festivals and was eventually signed on Columbia Records after being discovered by John H. Hammond. It was during this same year when he released his first album entitled Songs of Leonard Cohen. With the kick off of his first album, he would then on embark on a successful music career.
In 2012, Leonard Cohen had spent his time touring under his album entitled 'Old Ideas". Each of his performance was backed up by a 9-piece band and consisted of classic and new music tunes which were performed in three-hour long sets.
During early 2013, Leonard Cohen will be performing his second leg of his "Old Ideas World Tour" beginning in Oakland, CA in March. He is also set to perform in other cities such as Louisville, Memphis, New Orleans, Chicago and New York.
Leonard Cohen's 2013 Concert Tour dates are below:
March 2 Paramount Theatre, Oakland, CA
March 6 Save-On-Foods Memorial Centre, Victoria, BC
March 9 Brandt Centre, Regina, SK
March 11 MTS Centre, Winnipeg, MB
March 13 Chicago Theatre, Chicago, IL
March 15 Milwaukee Theatre, Milwaukee, WI
March 18 David A. Straz, Jr. Center for the Performing Arts - Carol Morsani Hall, Tampa, FL
March 20 James L. Knight Center, Miami, FL
March 22 Fox Theatre, Atlanta, GA
March 24 Orpheum Theatre, Memphis, TN
March 28 Mahalia Jackson Theater, New Orleans, LA
March 30 Palace Theatre, Louisville, KY
April 2 Toyota Oakdale Theatre, Wallingford, CT
April 6 Radio City Music Hall, New York, NY
April 9 Copps Coliseum, Hamilton, ON
April 13 Halifax Metro Centre, Halifax, NS
April 15 Harbour Station, Saint John, NB
April 17 Moncton Coliseum, Moncton, NB
April 20 Mile One Centre, St. John's, NL
About CheapConcertTickets.me:
CheapConcertTickets.me delivers tickets to sold out concerts and events worldwide when no one else can, and they do so at discounted prices. As a member of TicketNetworkDirect, they can guarantee the delivery of tickets on time for sporting events like NASCAR, NBA, NFL, and NHL, and for the hottest theater and concert events too. This popular ticket website has a wide selection of discounted Leonard Cohen tickets, Philadelphia concert tickets and Seattle Concert Tickets. With CheapConcertTickets.me customer service is a priority, for more information email support(at)cheapconcerttickets(dot)me.