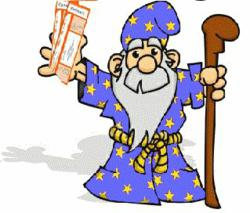 (PRWEB) January 16, 2013
In a rematch of last season's thrilling AFC Championship game, the Baltimore Ravens return to Foxborough to take on Tom Brady and the New England Patriots with a ticket to New Orleans and Super Bowl XLVII on the line. And in Atlanta, the 49ers head to the Georgia Dome to take on the Falcons in the NFC title. Tickets are still available for both championship games, and Whiztix.com offers the most affordable and efficient way of finding tickets for the game web.
Baltimore was a chip-shot field goal away from reaching their first Super Bowl since 2000 in last season season's AFC Championship. Ray Lewis now returns for what could possibly be the final stop in his fully deserved farewell tour. Lewis announced prior to the playoffs that this would be his final season, and the 13-time Pro Bowler has ignited this Ravens franchise coming after a miraculous double OT thriller last weekend in Denver.
Whether it's the added importance of a conference championship, or the intrigue of seeing one of the game's greatest players for one last time, it's reflected in the ticket prices for Sunday's late game. Compared to ticket prices for last weekend's Divisional round matchup at Gillette Stadium, New England Patriots tickets this week are going for an average of nearly $100 more. Whiztix.com still lists tickets for as low as $250 and many more for under $350.
The NFC Championship offers another future Hall of Famer likely playing his final games. Tony Gonzalez, the NFL's all-time leading receiver at the tight end position, earned his first career playoff victory last Sunday when the Falcons kicked a last second field goal to end Russell Wilson's magical rookie season. Although he has yet to officially announce intentions to retire, it's likely this will be Gonzalez's last chance to add a Super Bowl appearance to an already illustrious career.
Atlanta hasn't seen this much hype since the "Michael Vick" era, and Whiztix.com offers fans the opportunity to be a part of the action inside the Georgia Dome. Hundreds of Atlanta Falcons tickets in the upper level can be found for under $200. Atlanta had one of the cheaper ticket listings for their Divisional round game, and this weekend is no different. Average Whiztix.com listings for the NFC Championship game are significantly less than those for the AFC Championship.
The NFL hasn't seen a playoff round as entertaining as last weekend in quite some time. Will the luck continue for the Ravens and Falcons after their improbable, late-game comebacks? Or, will San Francisco and New England's prolific offenses continue to roll? There is still time to witness history with the help of Whiztix.com. Every ticket listing for both games can be found on Whiztix.com and no site offers an easier way of comparing ticket prices.
Matt Lawrence is a sophomore at Penn State University and a writing intern for Whiztix.com. Whiztix.com provides fans with the easiest way of comparing ticket prices on the web. Tickets for porting events, concerts, and Broadway musicals can all be found Whiztix.com.