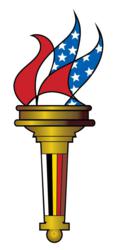 Serfs Up America!
Galena, IL (PRWEB) January 16, 2013
Elect A New Congress released the final script for its ON LIBERTY video, providing the definition of Liberty, how it works in government, and how to install it in the governance of a nation.
Included in the script is a comprehensive review of Liberty & tyranny; the nature of factions, economists, and government; R&R of the Federal Reserve Bank; making medicare & medicaid work; taxation; Liberty as foreign policy; and closing with a final overview of the Hearts & Minds 535 Congressional election campaign for 2014.
"This is the updated script that brings Liberty to life and gives people a real, working sense of what Liberty really is, the power of its catalyst to straighten out America, and how easily it is to install," shared Wm W. Fawell, founder of the super pac for all Americans, Elect A New Congress.
"We're updating the video, including subtitles to help bring the viewer along," Fawell smiled. "But here you can read it slowly and let it sink in. It's such an incredible amount of information to process in such a short video run, we're releasing the text to help folks really get their hands around what Liberty really is, and how to bring it back to America."
"The world is getting to be a very crazy place and things are going to happen," Fawell said pointedly. "America is going to need answers on how we're suppose to survive, and its all too clear that Liberty is the only way out."
Serfs Up America!
# # #