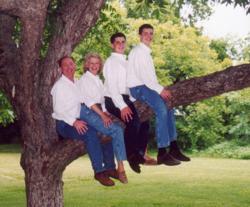 The perfect gift doesn't have to cost a fortune.
Boston, MA (PRWEB) January 17, 2013
The list of top 20 cheap gifts was announced today by leading ecommerce website Shot Hot Coffee Out Of Nose. Prices for the gifts ranged from $4.00 to $25.00. Topping the list was the unique and memorable Fog Ring Blaster. Dubbed the most peaceful gun in the world, the Fog Ring Blaster shoots half-inch thick rings of fog that dissipate and rise into the air. Also making the top twenty was the Pop-A-Putt golf trick, a spring-loaded gizmo that will send a perfect putt flying out of the cup.
The list contained several gifts for pets and children. For cat lovers there's an adorable Pet Hoodie, the World's smallest hooded sweatshirt that will keep any feline looking cool yet feeling warm. For kids under 10 there's the Doodle Track Car which is a small toy car that will actually follow any line drawn on a piece of paper or poster board. The user draws the track and the Doodle Track Car will follow. For teenagers there is a Tie Dye Kit for homemade t-shirt designs as well as a three inch tall plastic monkey who will blow dry any wet fingernails post manicure.
For Foodies there's a set of brilliantly designed Fondue Mugs that come with an opening for a tea-light candle which heats the contents of the mug. These are great for cheese and chocolate fondues. Another popular food item is the Nesquick chocolate fountain, a 24 inch tall heated chocolate fountain that's perfect for dipping fruit, pretzels and other tasty treats.
Two hilarious books also made the list of cheap gifts. Awkward Family Photos is one of the funniest books ever created as it contains some of the strangest, blush-inducing family pictures imaginable. Not to be outdone there is also a book called Stuck Up which is a compilation of x-rays of objects inserted or ingested into bodily cavities where they didn't belong both by accident and on purpose.
"Just because a gift is less expensive doesn't mean that it has to be any less memorable or unique" said Chet Richfield editor of Shot Hot Coffee Out Of Nose. "If you think back on your life, some of the best gifts were the ones that didn't cost much but instead were unique, funny or memorable in some special way."
The Internet has opened opportunities for small manufacturers to develop and distribute products in a way that was impossible just a decade ago. This has spiked the production of niche gift products that didn't exist in the past. And with the ability to shop 24X7 at thousands of websites, consumers now have more gift choices than ever.
Top 20 Cheap Gifts:
1) Fog Ring Blaster- shoots rings of fog $21.95
2) Awkward Family Photos Book - funniest family portraits and candids $10.80
3) Tie-Dye T-Shirt Kit - do-it-yourself psychedelic shirts $14.99
4) Monkey Nail Polish Blow-dryer - a small plastic monkey will blow dry nails $6.00
5) Snow Ball Launcher - throws snowballs up to 50 feet $24.99
6) Gift of Nothihg - a well packaged and labeled gag gift of air in a plastic ball $3.83
7) Talking Toilet Paper Roll - voice recorder, motion activated $9.99
8) Pet Hoodies - tiny hooded sweatshirts for cats $9.99
9) Mustache Pacifier - makes a baby look like Groucho Marx $12.95
10) Stuck Up Book - 100 x-rays of objects inserted where they shouldn't be $9.75
11) Fondue Mugs - mugs with openings for tea lights to heat contents $14.99
12) T-Shirt 'Wyoming, Who Cares" - novelty t-shirt poking fun at WY $19.99
13) Pop-A-Putt Golf Trick - sends the perfect putt flying out of the hole $12.95
14) Death Wish Coffee - the World's strongest coffee $19.99
15) Chillow - pillow chiller keeps the pillow cool $21.49
16) Sky Ball - helium filled ball bounces up to 75 feet $19.99
17) Doodle Track Car - draw a line and the car follows it $16.82
18) Nesquick Chocolate Fountain- melts chocolate bars for dipping snacks $23.99
19) Pee Pro Male Urination Game - accuracy, strength and duration will win $11.99
20) Paper Airplane Motor Kit - put a motor on any paper airplane $16.99
"The perfect gift doesn't have to cost a fortune." added Richfield. "And finding an inexpensive gift that is both unique and memorable doesn't have to be time consuming."
Shot Hot Coffee Out Of Nose is the internet's largest online purveyor of unique gifts. There are hundreds of products listed on the site for under $50 and dozens for under $25. Whatever the price range, any customer will find something that will certainly delight their recipient. Visit their website at http://www.shothotcoffeeoutofnose.com.