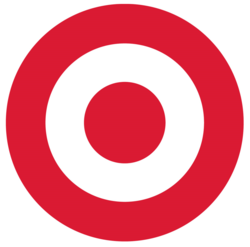 At Target, we're committed to our team members and the community we serve...
Miami, Florida (PRWEB) January 17, 2013
Target of South Florida has partnered with Bochika and World Vision through a Target Community Engagement Fund grant to give backpacks full of school supplies to school children in South Florida and Port – au – Prince, Haiti. Backpacks sent to Haiti will be assembled by South Florida Target employees and will be accompanied by thoughtful message cards written by Haitian community members living in South Florida. These special backpacks will help school children in Cité Soleil, Port – au – Prince, Haiti continue their education. Bochika will distribute the backpacks to Haiti school children during February and March.
Eliza Juarez, Community Captain for Target South Florida, states, "At Target, we're committed to our team members and the community we serve. Part of our commitment to our community includes giving $1B to education by 2015. Through this partnership with Bochika and World Vision, we're honored to impact the lives of over 500 children who will have brand new backpacks filled with school supplies to help them succeed in school." Both Bochika and World Vision are grateful to Target for its generous financial support toward initiatives that help schools, educators, and school children. Please visit, https://corporate.target.com/corporate-responsibility/ to learn more about Target's corporate responsibility.
Bochika's mission is to promote organizational development, increase social impact, and enhance the global visibility of local organizations by providing needed training, tools, and technology. Bochika is a 501(c)(3) Charity Organization. To learn more about Bochika and its regional development initiative please visit http://bochika.org/ or http://www.facebook.com/bochikaorg.