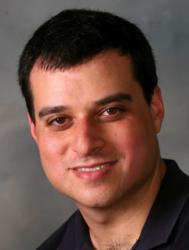 Besides preventing another tragedy, our purpose should be to remind these students we are never going to forget about them or their classmates who were taken away in such a brutal way.
Pleasant Valley, NY (PRWEB) January 16, 2013
Author and autism advocate Jesse A. Saperstein is urging the nationwide community to be more proactive and compassionate to individuals with autism. Saperstein, who has Asperger's syndrome, says that the massacre committed by Adam Lanza, who reportedly had Asperger's and murdered six unarmed women and twenty children, is the nation's wake-up call.
"Loner, awkward and shy . . . could not look people in the eye . . . intelligent . . . nervous and fidgety . . . very flat, emotionless affect . . . he was an odd kid who struggled to be social," says Saperstein. "When I read these characteristics, I realized it was highly possible the gunman could have been on the autism spectrum."
Saperstein was diagnosed with Asperger's syndrome at age fourteen and is the author of the bestselling memoir, Atypical: Life with Asperger's in 20 1/3 Chapters, which was published by Penguin Group (USA) in April 2010. He is also a national anti-bullying advocate who started the movement, "Free-Falling to End Bullying" (http://www.jessesaperstein.com) by performing his first skydiving jump in August 2011. He is now issuing a plea to the mass media for assistance in helping to educate the public about the one out of eighty-eight children struggling with autism. Even though autism is not to be blamed for Lanza's rampage, Saperstein still emphasizes the importance of support systems that could have made a difference in the gunman's decision.
It is now Saperstein's mission to eliminate a legacy of fear that could be misdirected toward an already misunderstood population. Countless professionals, such as bestselling author and psychologist, Xavier Amador, have affirmed there is no link between autism and random acts of violence. Or as Saperstein states, "Despite our challenges, we still maintain a sense of humanity and respect for human life. What walked into Sandy Hook Elementary School was no longer human, nor a representation of anyone on the autism spectrum. Or 99.999 percent of humanity."
A common misconception associated with Asperger's is the absence of empathy. In reality, most individuals on the autism spectrum have intense empathy, although they may have difficulty with seeing things from someone else's point of view or understanding basic social cues. Moments of rage and depression are not uncommon, but typically pose no threat to society. Most important, Saperstein's experience clashes with those of the gunman and is a testament to the progress made by those with autism-related challenges. He is now asking individuals of all abilities to unite under the common goal of restoring some of the childhood innocence that was lost a month ago.
Jesse A. Saperstein would like to set up a fund with the consent and direction of the Newtown Public School District. The purpose of this fund will be to send the surviving children, their families, and faculty of Sandy Hook Elementary School to Disney World during their spring vacation to make up for the loss of Christmas. In the event that this proves to be unrealistic or inappropriate, the funding could also be used for another fun event such as reserving the facilities of a local amusement park or zoo just for Sandy Hook Elementary School. As Saperstein puts it, "Besides preventing another tragedy, our purpose should be to remind these students we are never going to forget about them or their classmates who were taken away in such a brutal way."
Contact: Victor Gulotta, Gulotta Communications, Inc.
617-630-9286, victor(at)booktours(dot)com