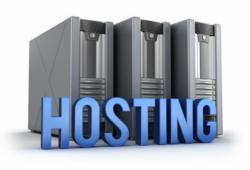 Over the past decade, since its inception this organization has won many prestigious awards thus establishing it as a leader in this industry
Denver, CO (PRWEB) January 16, 2013
Web HSP, a leading web hosting and domain registration provider, now offers dedicated servers to its customers. The company also provides 24/7 technical support to its customers. The technicians employed by the organization monitor the servers installed by the company. There are very few organizations that provide dedicated servers and offer 24/7 technical support to their customers.
Web HSP is known to adopt a simple and an uncomplicated approach towards web hosting. They have been known to provide customer friendly services by explaining and responding to the queries of the customers in very uncomplicated and simple terms which makes it possible for even a layman to understand these complicated and confusing concepts, which has resulted in customer satisfaction and delight. Over the past decade or so Web HSP has experienced exponential growth and has successfully acquired six web hosting companies thus increasing their client base.
http://www.webhsp.com the official website of Web HSP is a comprehensive website which includes detailed information about the services offered by the company, the fees charged by the company for its services and the newest offers launched. The company is also known to provide best services at very competitive rates and has also earned the loyalty of customers by coming up with attractive offers and discounts at regular intervals. Web HSP is also known to safeguard the interest of their customers by helping them in following safety measures like activating the Domain Whois Privacy and also helping the customers in getting SSL certificates which are elemental in protecting their websites. The company also specializes in providing unlimited web hosting to its customers.
Web HSP was established in the year 2001 by a group of software professionals. The main motive of this organization is to provide web hosting and other associated services at highly competitive and attractive rates .The organization employees a team of dedicated and experienced professionals who are available 24 by 7 to solve the queries and doubts raised by the customers.
Over the past decade, since its inception this organization has won many prestigious awards thus establishing it as a leader in this industry. Many online review companies have conducted extensive reviews on Web HSP and have termed the organization as one of the best and the most trusted service providers of this industry, the organization has also been successful in maintaining an impeccable track record of 99.99% uptime average. To learn more visit http://www.itxdesign.com.