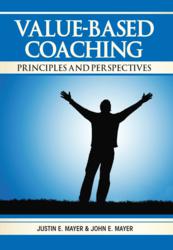 Chicago, Illinois (PRWEB) January 16, 2013
The Center for Ethical Youth Coaching (CEYC) revealed results from a poll conducted at schools of adults, students, student-athletes and student non-athletes on the reactions to the news that Lance Armstrong will admit to using performance enhancing drugs while he was competing as a professional cyclist.
"I am in schools every day and I have been polling students, teachers and staff on their reaction to the anticipated Armstrong revelation on the Oprah Show. The reaction is divided between, 'Oh well, another great athlete has cheated to get glory.' and, 'He was one (athlete) we could believe in.' and, 'No surprise, they all cheat to win," said Dr. John Mayer, Vice-President at CEYC and a practicing clinical psychologist. "The harm this does to young people hungry for role models is devastating."
The president of the Center for Ethical Youth Coaching, Justin Mayer, just published a new book that acts as a training manual that for the first time ever provides coaches a way to balance the demands of winning with building character in their players. Value-Based Coaching: Principles and Perspectives is a revolutionary guide that shows coaches how to maximize the character development of their players while still promoting competitiveness and, most importantly, having fun. Furthermore, this is more than a book on increasing your coaching success; this is a book on how to become more effective in all aspects of teaching young people through sports. Practical and evidenced-based, this is an A thru Z manual that provides coaches with the tools they need to be a positive influence in the lives of the young people they lead. Value Based Coaching: Principles and Perspectives is published by Coaches Choice Publishers, Monterrey, CA. The book is available from their web site at:http://www.coacheschoice.com.
"The fall of Lance Armstrong as a role model for young athletes is a huge hit to our efforts to promote ethics and character development in youth sports," said Justin Mayer, President and founder of the Center for Ethical Youth Coaching. "Armstrong was so adamant about his innocence, kids looked at him as one of the good guys who was doing it right and engaging in ethical participation." Mayer further added, "Once again, we are reminded of the devastating effects of a win at all costs mentality. Perhaps this will be the wake up call needed to put winning in the proper perspective."
The Center for Ethical Youth Coaching has developed the most comprehensive value-based training and certification program available for coaches at all levels of youth sports. This certification is called, the Ethical Youth Coach Certification or EYC. To be certified as an EYC coach, a prospective coach must read a training manual, take a state of the art online course and then take an exam, all of which cover the areas of ethics, values, safety, first aid, good communication, sportsmanship, healthy lifestyle, discipline, developmental issues in young people and handling special issues in youth coaching such as dealing with parents, motivating players, child abuse, and substance abuse. The coach then passes a background check from the leading security screening service and pledges to uphold the ethical standards of the CEYC. The cost of the two-year certification is $59.00, which covers the manual, online course, test fees and background check. All procedures can be done online at the Center's website. http://www.ethicalyouthcoaching.org.
The mission of the not-for-profit Center for Ethical Youth Coaching is to raise the ethical standards of coaches who work with young athletes, through research, publication, credentialing and public presentations. As a result of raising these ethical standards, young athletes will be in the best possible position to learn and grow through sports. Sports are a tremendous way to learn about life and develop life skills; it is therefore important that coaches are prepared to guide young athletes in the most ethical manner possible.
###