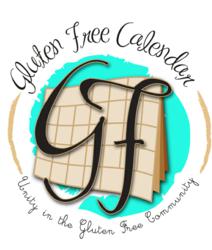 "Come on in so I can show you just how luscious the gluten-free life can be!" said Special Guest Karen Morgan of Blackbird Bakery.
Gilbert, AZ (PRWEB) January 17, 2013
San Antonio can look forward to this exciting Gluten Free Calendar hosted community celebration on Saturday February 2, 2013 from 2-5 pm at the AT&T Center in the Bud Light Courtyard. The event will be open to the public, whether attending the game that evening or not. The celebration will showcase local and nationwide gluten free companies in a family fun environment. Attendees can look forward to free samples, music and prizes, including tickets to that evening's Gluten Free and Celiac Awareness Night with the Spurs. Title Sponsors Udi's Gluten Free and Glutino will be among the featured vendors. Attendees will also be able to learn more about media sponsors Delight Gluten Free and Gluten Free Living Magazine at the celebration.
The kids fun zone will feature a giant bounce house, face painting and the "Celebrate Celiac" Children's Art Exhibit. All art will be available for purchase with 100% of the profits being donated to the Center for Celiac Research, Gluten Free Calendar's official non-profit partner and primary beneficiary. There will be an art station for those children wanting to participate in this opportunity to give back at the event. Gluten Free Calendar has also designated the Center for Celiac Research to be the beneficiary to a portion of proceeds from tickets sold to the game that evening through their special group code. Discounted Spurs tickets through this group can be accessed at http://www.glutenfreecalendar.com.
Special Guests for the community celebration include Karen Morgan of Blackbird Bakery and Jason Elmore of Find Me Gluten Free. Karen will be doing a book signing and meet and greet. She is famous for her delectable gluten free goodies that are as gorgeous as they are tasty. As Karen says, "Come on in so I can show you just how luscious the gluten-free life can be!"
Jason Elmore, who is the CEO and Founder of popular restaurant app, Find Me Gluten Free, will also be visiting with guests at the celebration. Jason lives with celiac disease and has worked diligently to provide the community with plenty of places to dine out gluten free through his free app.
The first 250 attendees will receive a gluten free goodie bag with coupons and treats as well as local support group information.
For media inquiries or to learn more about Gluten Free Calendar hosted events, please contact Chandice Probst at chandice(at)glutenfreecalendar(dot)com.
About Gluten Free Calendar:
The leader and ULTIMATE connection to gluten free and celiac events. From support groups, expos and in-store demos to Gluten Free Calendar hosted Awareness Nights and community celebrations, individuals will finally be able to find all events in one place. Gluten Free Calendar prides itself in being a give-back company.
With "Unity In The Gluten Free Community" as the companies slogan, they look forward to achieving just that through Nationwide Awareness Nights they will be hosting with professional athletic teams. They work diligently to raise awareness and proceeds for their official non-profit partner, the Center for Celiac Research.
For more information please visit, http://www.glutenfreecalendar.com