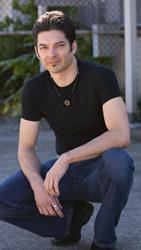 Xuma's dating tips for men assert that the best way to make an impression is to avoid the most common dating mistakes and strike out doing something different.
San Mateo, CA (PRWEB) January 22, 2013
The only thing more important than knowing how to act on a date is knowing how NOT to act, says Dating Expert Carlos Xuma in his new report.
"In other words, sometimes it is more important to avoid mistakes than it is to check off a list of things a guy needs to do on a date," Xuma says. "Avoiding the most common dating mistakes is just as important as remembering to kiss the girl goodnight."
The first, and most common, mistake guys usually make is taking the girl to dinner and a movie, Xuma says.
"Hands down this is the worst idea for a first date," Xuma says. "This is for so many reasons. Not only is it an expensive venture for someone a guy might not even get along with, but also it is awkward and not conducive to building attraction andgetting to know one another."
Movies are snores, he says.
"Boring. There is zero interaction during a movie. It is a waste of time for a first date," Xuma says. "Instead the dating tips for men I give say that a short meeting at a coffee shop is a great first date idea. That way both parties have a chance to get to know one another in a low-key environment without any pressure on either person."
A dinner out, meanwhile, can be expensive, and a man making a habit of offering them to the women who just might - might - be the one can soon go broke, Xuma says in his report on men's dating tips.
"But that's not the only reason to avoid a dinner out," he says. "It just is too stilted and awkward and old fashioned. It is better to think of something more creative to offer on that first date. Maybe something fun, such as a picnic in Central Park or a walk on the beach or something where a guy can show he is interesting and not like every other guy who has asked her out this week."
Xuma's report on dating tips for guys includes a list of the top 100 ideas for a first date.
"The only limit a guy has is his imagination," Xuma says. "The best way to make an impression is to avoid the most common dating mistakes and strike out doing something different. That combination is a sure-fire winner."
Along with tips for a good first date, the report includes tips on avoiding other first date mistakes, such as not going in for a kiss.
"A guy needs to make sure he avoids these common mistakes or he will end up in the friend zone," Xuma says. "Or worse, sitting home alone."
Carlos Xuma's website, http://www.carlosxuma.com, has been providing dating advice for hundreds of men, including dating tips, advice on attracting and approaching women and learning how to talk to women. Xuma has been a dating expert and attraction adviser for more than 10 years and has appeared on ABC and CBS television, as well as Playboy radio. He is the author of The Bad Boy Formula, Secrets of the Alpha Male, the Girlfriend Training Program, and numerous other books and articles.
For more information, visit Carlos Xuma's website at http://www.carlosxuma.com.