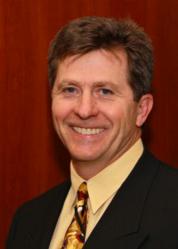 Denver CO (PRWEB) January 25, 2013
New intraoral camera technology introduced at Dr. Gregg Lage's dental office in Denver, CO is helping patients get a close-up view of their dental work and become better educated about their oral conditions that need to be treated.
Though X-ray images have been most commonly used in dentistry to show images of oral conditions that need treatment, they are not always simple for patients to decipher. With introaoral camera technology, patients can get a better view of their teeth, and dentists can also get a more defined view of dental conditions in their earliest stages. Placed at the end of a wand-like device, the camera can easily reach all areas of the mouth for maximum imaging.
"One of the main goals of our practice is to make each patient feel like they are the most important," said Dr. Lage. "A lot of that feeling is based on trust, transparency and mutual respect. With these intraoral cameras, we're able to actually show our patients the conditions in their mouth that we recommend treatment for and they no longer just have to rely on just our word."
In addition to improving transparency with patients, intraoral cameras are also extremely useful to provide documentation for insurance purposes. The advanced technology of the cameras allows them to pick up the smallest details and defects that X-rays often cannot pick up. Dentists are also able to detect and treat oral problems earlier than was ever possible simply by looking at x-rays.
"With the intraoral camera, we can take images of a patient's teeth before treatment, during treatment and after treatment," said Dr. Lage. "We're finally able to show them with extreme detail what we're able to do for their teeth and for their smile."
In addition to intraoral cameras, Dr. Gregg Lage and his staff also incorporate other technology that provides the best in patient care and comfort including digital imaging, massage chairs, nitrous oxide, and TV monitors and headphones.
Dr. Lage received his dental degree from the University of Nebraska Dental College and has been practicing dentistry for 30 years. He has received training from the Colorado Prosthodontic Society and Rocky Mountain Dental Convention. Dr. Lage also dedicates his time to educating youth about proper dental care and makes several volunteer appearances in elementary schools each year.
To learn more about the dental technology used at Gregg L. Lage, D.D.S., P.C. or to read reviews of Dr. Gregg Lage, please visit http://www.lagedental.net and https://www.youtube.com/watch?v=3YiS5w3w9ww