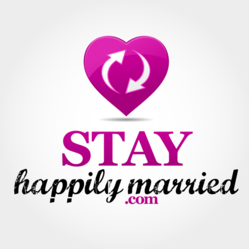 Once people recognize they can only change themselves--not their spouses--they can begin to lay the foundation for a truly happy marriage.
Charlotte, North Carolina (PRWEB) January 17, 2013
Unrealistic expectations and lack of reciprocity can land couples in marital quicksand, according to author Arlene Pellicane, but it takes only a month to turn things around. In an exclusive January 14 interview with Rosen Law Firm's Anna Riley, the self-help writer revealed psychologists' top tips for couples struggling in their marriages--and suggested that change can take place in less than a month.
Pellicane, author of 31 Days to a Happy Husband, says once people recognize they can only change themselves—not their spouses—they can begin to lay the foundation for a truly happy marriage. Small adjustments can keep couples on a positive track, according to Pellicane.
"Wives can have all sorts of lists and complaints. I don't like to focus on that," Pellicane said. "Instead, I like to encourage the wife to say, 'Well, what in the world is this man doing right?'"
Marriages often suffer under intense criticism, according to Pellicane. Rather than being quick to criticize, she suggests offering praise for the things your spouse gets right. Pellicane also encourages people to spend time focusing on their spouses to pave the way for positive behavioral changes and to make time to steal a kiss or two whenever possible.
"I think that [stealing a kiss] is a great thing… it's the idea of turning toward your husband and considering him, thinking of him, and then being playful and affectionate with him like you used to be," said Pellicane, who also detailed several tips couples can use to revitalize the spark in their relationships and fan it into a full-fledged flame.
Rosen Law Firm's weekly podcasts on StayHappilyMarried.com are designed to keep couples focused on the big picture. The firm's Charlotte divorce lawyers interview local and national professionals to uncover the secrets of marital bliss in episodes like "The Days of Wine and Roses: When Your Partner Drinks too Much" and "Are YOU the 'I' in the Storm?"
About Rosen Law Firm
Rosen Law Firm has offices in Raleigh, Charlotte and Chapel Hill, where their attorneys assist clients with separation agreements, property distribution, alimony and custody disputes. Rosen Law Firm's team of professionals uses cutting-edge technology to stay accessible, manage cases and resolve issues, resulting in high levels of client relation satisfaction.