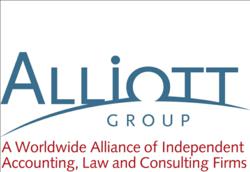 "We are very excited to have Erin join our team of tax, accounting, and technology professionals and are eager to see her expand the firm's presence within the Federal Government sector," exclaims Greg Junek, managing partner.
(PRWEB UK) 16 January 2013
Waukesha, Wisconsin (January 15, 2013) – Chortek & Gottschalk, LLP, a CPA and business advisory firm headquartered in Waukesha, Wisconsin, is pleased to announce the admission of Erin Singshinsuk as the partner in charge of the firm's Washington D.C. office. Erin comes to Chortek & Gottschalk with over 23 years of experience providing auditing, accounting, and consulting services to a variety of Federal, not-for-profits, and commercial entities.
Erin ran her own CPA firm, Singshinsuk & Associates, and has worked at Price Waterhouse and Ernst & Young, LLP. In addition, Erin worked in the Inspector General's Office at the Department of Commerce, and served as the CFO at the Federal Election Commission, US Institute of Peace, and most recently, served as the Deputy Director of Operations, Finance, and Management for the Medicaid and CHIP Payment and Access Commission.
Erin graduated from the University of Maryland with a degree in Accounting and is a certified public accountant (CPA), certified fraud examiner (CFE), and a certified government financial manager (CGFM). She serves as a co-chair on the Government and Not-For-Profit Committee for the Maryland Association of Certified Public Accountants (MACPA) and is an audit committee member on the American Kidney Fund (AKF).
Erin resides in Maryland with her husband Paul, an aerospace engineer, a daughter, Sommer, and a son, Joshua.