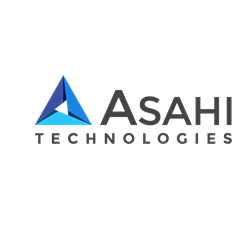 The Cloud Computing solutions delivered by Asahi Technologies enable organizations to enhance their business efficiencies while meeting their specific cloud implementation objectives.
New York, NY (PRWEB) January 16, 2013
The Cloud is a group of internet-based subscription services providing users with scalable, networked storage space and IT resources which enable them to access information from any location. A recent research by Deloitte noted that cloud-based applications will replace 2.34% of enterprise IT spending in 2014, rising to 14.49% in 2020. Also, with IDC predicting that global expenditure on public IT cloud services will be greater than USD 40 billion this year with a compound annual growth rate of more than 25%, it seems like 2013 will be the year that cloud pays off for many vendors and customers. Further, Zinnov estimated the global cloud computing market to be over $70 billion by 2015. While industry analysts estimate cloud to become an even more pervasive part of business functionality, the NY based tech firm has announced Cloud Computing Services comprising SaaS, PaaS and IaaS consultation and implementation for firms.
Today, the Cloud landscape has moved from hype to hyper growth and its influence is not only changing IT delivery models but the overall business models as well. With Cloud computing making clear inroads against capital expenditure earmarked to traditional IT infrastructure, companies are seriously considering buying services on-demand rather than paying for computer hardware, software licenses and maintenance contracts. As Cloud computing continues to evolve, online businesses need to contemplate how they can benefit from operational efficiencies offered by the new environment.
The professional team at Asahi Technologies makes Cloud implementation simpler by providing organizations the technology they need to incorporate the cloud applications, and assures users to gain access to the data they need. By availing the services of the NY based firm, organizations are assured of the initial benefits, which are later converted to large-scale operational gains that produce augmented revenues. Considered a convenient, on-demand model for network access, Cloud system offers far-reaching flexibility and control of data to online entrepreneurs.
Offering end-to-end cloud computing services to transform the way businesses leverage IT, the structured approach adopted by Asahi Technologies ensures the optimal mix of enhanced agility, reduced cost and maximum return on investment. The Cloud Computing solutions delivered by the company not only reduce the overhead cost of server hardware and other applications, but also ensure enhanced efficiency, speedy service delivery and improved scalability. "The Cloud Computing solutions delivered by Asahi Technologies enable organizations to enhance their business efficiencies while meeting their specific cloud implementation objectives", stated Vinod Subbaiah, the CEO and Founder of Asahi Technologies.
To help firms learn more about Cloud Computing Services, Asahi Technologies provides a free online consultation to clients letting them understand their Cloud development options.
About Asahi Technologies
Asahi Technologies is a New York based web design and development firm that provides software consulting and Web solutions to small and medium level businesses all across North America. Asahi Technologies specializes in responsive design, cloud computing, online marketing, mobile application development and open source technologies. Under the leadership of Mr. Vinod Subbaiah, who himself started his career as a software programmer, Asahi Technologies' team comprises of experienced software professionals having extensive knowledge of technology with B2C and B2B operations. The firm's headquarters is located in New York City, NY.